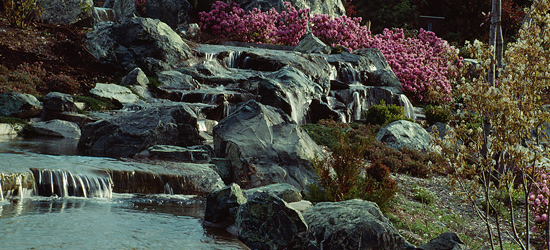 It is easy to focus on how the things we see contribute or detract from our productivity and overlook the impact of what we hear. I started experimenting with creating audio environments using ambient nature sounds when my daughter was born. Back in April, I published a short, lower quality version of what I was using.
The idea is that distractions cause you to lose focus and it takes awhile to get back into what you are doing. A 30 second distraction may take 5 to 15 minutes to recover from If you can eliminate even just a two of these distractions it can easily give you an extra 30 minutes per day.
The feedback I got from the low quality versions was positive, but most people wanted something longer and higher quality. Today we are releasing three very high quality audio files that will let you create a productive audio environment. All three feature water sounds: Ocean, Rain, and Brook. Unlike the previous file, these are extremely high quality. A single, ten-minute file is around 25 MB.
While the ten-minute versions are free, we also have hour-long versions available for sale for $12.50 each. These are huge 140 MB MP3 files that you can play on your computer, MP3 player, or burn to a CD. These aren't for everyone, but people who are looking to create large blocks of high concentration will probably want to buy the full version of one of the files.
To get the free ten-minute versions, simply fill out the form at the bottom of the order page or by filling out the form below. You will be sent a welcome message with three links to the free ten-minute versions. Over the next three days, you'll get a short email outlining different ways to use the audio file to help you be more productive. If you are one of those people who needs the longer file, you can use the ten-minute versions to decide which works best for you. The audio quality is the same on both versions.
(If you don't see the form, you may need to click through to the website for it to show up.)