Most successful blogs post new content every weekday.  People looking to start successful blogs look at this and think, "I guess I need to write something every day."  The problem is that inspiration isn't evenly distributed.  One day you may have ideas for 10 posts and the next two weeks–nothing.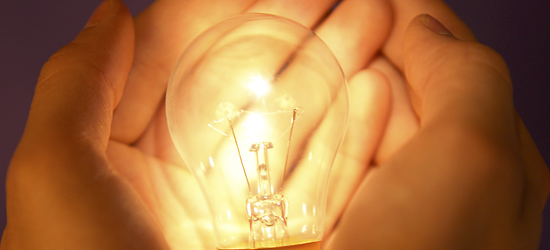 To be a productive blogger, you need to learn to use the mountain tops of inspiration to help fill in the valleys where you can't think of anything to write.  This can be as simple as keeping a word processor document of future posts.  If your blogging platform supports it, I suggest using the scheduled post feature. Write your post when inspiration strikes but set it to go live when you know you will need a post.  You can sit down and write posts for the rest of the week or the rest of the year.
For example, if you take one Saturday each month and write one short post per week for the next month, you'll have a huge head start.  Even if you get busy with other things or can't think of anything to write about, your blog will remain active.
It takes discipline to schedule a post for later.  Once you finish a masterpiece, your first instinct is to put it up so the whole world can see it. This tendency causes many blogs to be sporadic.  They will be silent for two weeks and suddenly have a dozen posts go live a 2am Saturday morning. If all your readers are using RSS, this might not be that big of problem, but running a successful blog means getting people to integrate it into part of their daily pattern.  Your blog needs to become a habit.  Your reader is more likely to return if they know you will have new content every week or every day than if they think it is just random.
Also keep in mind that one of the things people like about blogs is the "bite sized" content.  Publishing the equivalent of 50 pages spread out over a bunch of posts all at once is probably going to get less brain share than a single post each week or each day,  just because people can't take all the information in at once.
To summarize:  Write your posts when you have the time and inspiration.  Post them when it is most convenient to your reader.