Most bloggers have the idea that blogging is 97% writing and 3% promotion. This view places way to much emphasis on writing. It isn't that writing isn't important, but if you write 5 posts per week that no one knows about as opposed to writing 1 post per week that get spread around the web, which do you think will be more effective?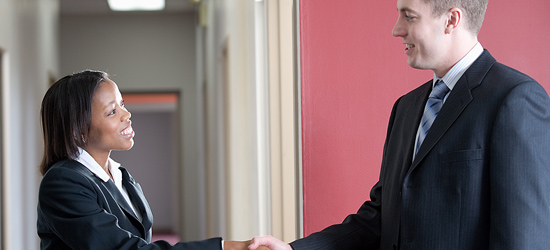 Network With Peers
There are a bunch of ways to promote your content. Getting on the front page of Digg or Delicious is great, but you will probably have better results over the long term by focusing on good old fashion networking. You need to meet other people in your niche. Subscribe to their blogs, comment on their posts and email them offers to help them out. Once you have a relationship established, it shouldn't be a problem to email them once in a while to say "what do you think of this post?"
If your goal is just to get them to give you a link, you are going about it wrong. If your goal is to actually develop friendships, you are headed down the right road.
Technorati is a great place to find peers. Start with people who have a similar Technorati and Alexa ranking. Also, look for people that have a similar number of RSS subscribers. You'll have an easier time connecting with your peers than trying to get in direct contact with the writers for the most popular blog on the internet.
Submit Tips to Top Blogs in Niche
A lot of top blogs have a "tips" email address where they solicit story ideas and links from readers. If you are familiar with the site and write a story that would be of genuine interest to its readers, don't be afraid to submit it to the tips email address. This doesn't mean you should email them every single post, but sending your best post every few weeks is appropriate.
Keep in mind this isn't a mass mailing process. Your real goal is for the writers at the top blogs to like your work so much that they subscribe to it in their RSS feed. This will put your content in front of them automatically. If you email them only about highly relevant, well written stories, you increase the chance that they will want to subscribe.
Originally published July 30, 2007.