In a world where many of us send off over 100 emails each day, it is easy to overlook the power of a physical letter delivered by the mail man. With so much information coming by email, sending a physical letter can help make your message special and more memorable. Here are some thoughts for making the most of sending physical letters.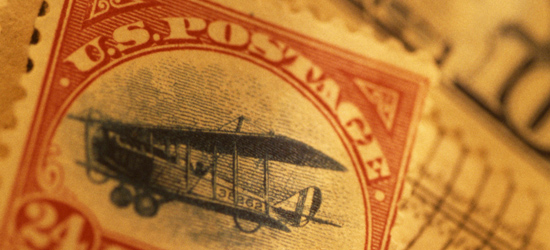 Real stamps
Don't go to all the trouble of making something personal and special and then ruin it with an ugly postage meter. Use real stamps. In many cases, you can match the purpose of your letter to a specific stamp design.
Forever stamps will let you mail a First Class letter, even if the cost of sending letters goes up in the future. You buy the stamp now at the current rate and can use them at any time in the future. If you plan to send a lot of letters through the mail, it can make sense to get a bunch of postage stamps now, so that you are locked into the lower rate.
Personalized cards
Have some personalized cards made from a stationery shop. Ideally, you want them generic in terms of occasion, but personalized with your name and address. The set of cards I'm using right now has my name and my wife's name embossed on the front of the card and our return address embossed on the flap of the envelope.
Stationery
Personalized stationery or letterhead is another must-have for making the most impact with letters. (Check out the letterhead of famous people for some ideas.) Your stationery should include your name, address, phone number and email address. Stationery runs from inexpensive to very, very expensive. If you are going to the trouble of getting something printed, it is worth spending the time to find something that will make the impression you want. It doesn't have to be ultra-expensive to feel very high quality.
Don't forget to get some extra blank sheets of paper with no printing on them for those times when you need to attach second page.
Handwriting
A handwritten note conveys that you spent some serious personalized time in the communication. If you have something longer than a simple paragraph, don't be afraid to write it on your computer to get it sounding just right before writing it by hand. Remember, you are going to a lot of trouble to make a perfect impression. You might as well get your words right. If you want the handwritten look without actually writing it by hand, check out this review of vLetter's font scanning service. It isn't quite as personal, but it looks pretty good and can be a wrist-saver if you are trying to send out a massive number of letters or notes.
If you are sending out printed letters, taking a few moments to add a few lines of a personal note at the bottom in your own handwriting can be a great way to keep the letter personal.