If you work in a traditional office, it is likely that you deal with a lot of traffic in and out your door that is little more than distractions. Here are a few tips for keeping distracting people out of your office.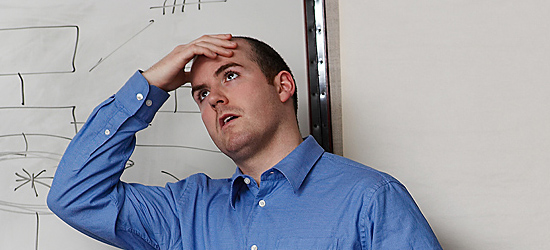 Don't have a place for them to sit — If you have a chair, put a stack of books or papers on it. You can also keep a folding chair behind some furniture for the times you need it. It is much more difficult to get someone to leave once they have found a seat.
Stand and come out from behind your desk — If you conduct your conversation standing, it will likely be much shorter. This is a good thing to do before you know if they have something valuable or if they are just coming in to shoot the breeze. If you want them to stay, pull out a chair and return to your seat.
Meet them at the door — If you know someone is coming in to distract you, meet them at the door and suggest that they "walk with you" while you talk. You can head on an errand or to the restroom. If you are subtle, you might even be able to walk them back to their desk and then head back to your own office.
Uncomfortable chair — I have heard of people who cut the front legs of their guest chair off by a few inches so it leaned forward. They didn't know why they were uncomfortable, but people stopped staying in his office for more than a few minutes and conversations were quick and to the point.
Take notes — When someone comes in, you will likely keep them much more focused if you pull out a pen and paper and take notes on what they are saying. They are unlikely to gossip or chit chat, if they see you are writing everything down.
Do you have any suggestions to add to this list. What other techniques have worked well for you?
Originally published July 19, 2007.