We recently interviewed a group of businesspeople about their experiences with going "paperless." For some people, things went very well. For others…interesting mishaps ensued. However, each response would be helpful information to anyone that is looking into setting up a paperless office.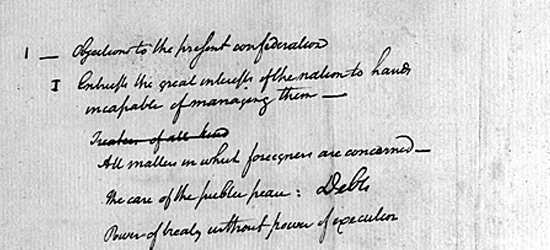 We have been working toward a paperless office for some time, we try to do all contract exchanges and paperwork electronically, and generally this works very well. However, one requirement in our business space is that we have to have a copy of an ID document for each guests who rents accommodation from us (Europe wide law, applies too to hotels).

We used to take a copy of an ID document at time of checkin, however we began to ask customers to send 'A copy of a photographic identity document, EG. Passport or Drivers licence by scanned email' before they arrived, to cut out that paper neccessity. What resulted was that in a large percentage of cases (10-15%!) people would take a photograph of themselves, and send it to us! We have tried experimenting with wording, and have thus far failed to bring down that percentage by much! :-)

Lao Watson-Smith, Managing Director, Azure Online LTD, Sarl Everything Cannes
It is interesting to see how people will react to a written message. Even though the wording may seem crystal clear, there is always someone that will misunderstand!
Jim's company newsletter sends the wrong message

Prospects didn't fool us too much. My partners and I were very good at determining who were the decision makers, who were potential inside advocates, who were tire-kickers, etc., But we still maintained contact with all of them because our sales cycle was long and people's circumstances (and staff) change.

We stayed in touch by switching from the expense of print newsletters to email, having integrated it with our computer database of contacts. We thought it was pretty clever to add a database field for comments that graphically described each person with terms like "Financial Iron Fist" and "The Power and the Money" and so on.

Our cleverness collided with our cash flow when we were horrified to learn that a new employee had been sending out our newsletter with this descriptive field listed as the title of the recipient! I am pretty sure the Financial Iron Fist got a kick out if it but plenty of the others were not as flattering. It was just a matter of time before I saw the fallout.

Of course, we got the expected cancellations to the email list, but I did have a live interaction over this dumb mistake, too.

I was doing a presentation at a prospect's office. And after the technical part of it, the client's Information's Systems VP (the real decision-maker) stood up, looked me in the eye and said, "Well, if the ideas directed to the 'COMPUTER DWEEB' part of this is done, I'll get back to work."

Dan Seidman from SalesAutopsy.com
Sometimes a seemingly harmless joke can go very, very wrong. I just had to laugh at some of the nicknames, though. = )
Humorous, maybe. . .

Paperless. . . not exactly. . . but a very good reason to go paperless. . .

I was providing tech support for an office that kept getting blank sheets of paper out of their laser printer.

I made a bunch of suggestions over the phone, all with no luck.

Then the secretary said the tip-off line, "I don't get it. I just put in a fresh cartridge yesterday."

"Did you pull the tab?"

"What tab?"

"Take the cartridge out of the printer and tell me if there's an orange tab on the side."

"Yup."

"Yank it."

"A long piece of thin plastic came out."

"Try it now."

"It works! I guess those other two cartridges I threw out weren't bad."

Bud Freund of Budly's Blog
Though it sounds as if the person in this story wasn't terribly computer savvy, printers frequently get the best of us, as does other technology that is supposed to make us more efficient. If we're careful about how we use it, technology can be a great productivity aid, but if we're not so careful, it can wreak havoc on productivity.
I was dragged kicking and screaming into a paperless office environment when I went to work for Found Line, a creative firm that heavily uses Google Apps and other online tools. The only paper we had was the legal posters on the walls; for the first 6 months I didnt even have access to the printer because we rarely used it! I stubbornly dragged around my paper folders and notebooks but gradually transitioned to living life with less paper.
Now I have moved on to a paper-intensive nonprofit organization. And once again, Im DYING! Now its because there is so much paper and I have learned to run my business life online.
Live and learn, live and learn… but Ill never go back to the paper level I used before the paperless office!

Liz Schlegel
The "paperless" mindset is one of those rare good habits to have. = )
When I worked for a Health Charity Not-for-profit I printed everything, emails, research papers and then had to file them It wasnt so bad until I left that job and had to clean out my office.

Now that I have my own company and work from home, my space is limited.
I have a laptop on my desk that is shared with my sewing machine and serger.  THe printer is set up 2 floors below to an old computer.  THe only thing I print now are my invoices.

Because my space is limited I will not hook up a printer, even though I have been offered some.  Not only am I saving space, Im saving paper, energy and most of all Im saving time from printing and filing.

Dawn Barbieri of albertinedawn.com
Cleaning out an office is always an arduous task, but moving around boxes of unnecessary paper would be frustrating, indeed.
Our university tried switching completely to a paperless university. Grades are submitted online, even the syllabi are posted online (not copied), and so on. One hilarious component of this switch was the student evaluations. They used to be on paper and handed out during the last class (where most to all students are present). Our student ratings would be quite high (close to the highest, at least in our department). The few students who disliked our classes would give us bad ratings but they would be canceled out by the high number of students who liked our classes. Then we switched to online evaluations. Now students actually had to remember to enter a website and enter the data anonymously. There was no way of checking whether they had done it. So, who would actually go to the effort of doing this? Only those few who were extremely unhappy. So, every faculty's ratings fell from very high to almost the worst you can get. We immediately switched back to paper ; )

Berit Brogaard
Wow! What a harsh way to find out that sometimes paper can sometimes be more effective and efficient than electronic communication. I think that many colleges have found problems with sending out surveys electronically.
Technology has made paperless communication very accessible. Most people have computers, if not laptops, and access to the internet in one place or another. However, until more people catch on, paper still has its particular niche in which it is very useful. Because we are constantly flooded by emails, it is easy to disregard even an important message sent electronically. Until we figure out a better way to prioritize email messages, certain situations may require reverting back to older methods.