I have noticed the most important people have a very clear desk.  This also tends to be the case for people with much less important jobs.  To illustrate, I've created a graph.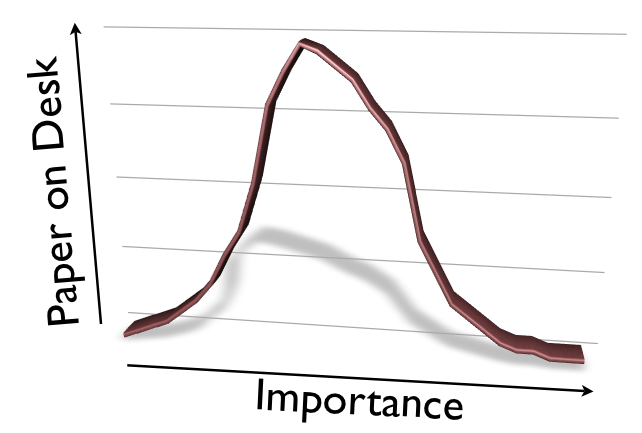 I'm sure this isn't true across the board, but it does seem to be at least partially true.  How clear are the desks of the most important three people at your organization?  Here are a few reasons that paper seems to go down as importance goes up:
The top person can always give his paper to someone else, so it pushes the paper down toward people of mid level importance.
The mid-level people will only push the paper down so far, themselves, because it is their neck on the line if something gets messed up.
The top person has more freedom to define what is important and work on just those things.  They can avoid trivial matters.
Top people have someone else to help manage and file the paper.  They also don't have others dumping stuff on their desk.
Based on this chart, Al Gore has an extreme amount of mid-level importance. See this photo from
Time
: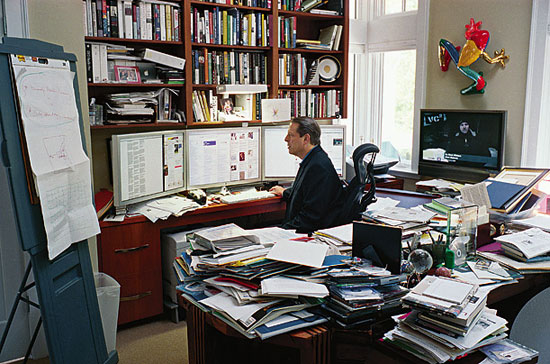 So, what do you think?  Do you notice any type of correlation between someone's importance in an organization and their desk-organizing skills?