As more and more content becomes available on the internet it is easy to shift our reading online. There are some benefits to this. It is easy to get timely information on breaking events quickly. The downside is that you can spend a good deal of time reading things with little value or worse. Your educational reading can degrade into a few hours of mindless surfing the web.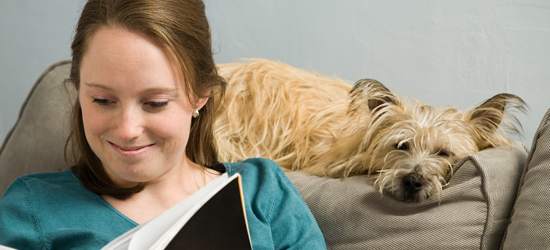 Sites like Digg, Stumbleupon, and Reddit supply a constant stream of interesting content that often is little more than a waste of time. I'm not saying that you can't get anything valuable off of the web. However, if most of your reading is done online the chances of it turning into a waste of time are high enough that you should consider putting some watch guards in place.
Online reading has some significant downsides:
Lower writing quality. While this isn't always the case, the financial scale of many online publications often results in lower writing standards than print publications.
Shortened attention span. Online writing is usually designed to be read in a short period of time. This isn't a negative thing, but you want to make sure you don't train yourself to have a short attention span by never reading anything that takes more than5 or 10 minutes.
Eyestrain. Many people are using monitors that are not particularly easy on the eyes.
Distractions. When you buy a book, the author makes money through your purchase and then has to provide you with a good reading experience. Online, the author usually gets money when you leave the site by clicking on an advertisement. This tends to make online reading a very distracting experience with all kinds of things visually (and sometimes audibly) vying for your attention.
If over half of your reading material is on your computer screen, I would suggest it is time for a change.
Originally published May 7, 2008.