Let me start off by saying that this is a long post, but I wanted to share the story of my experience interacting with virtual assistants other than India over one of my previous posts. If you are an easily offended virtual assistant, you might want to skip this. If you think you might ever want to use a virtual assistant, read on.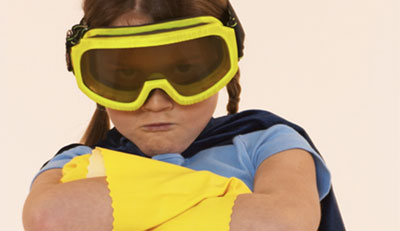 Ok, so I haven't offended the entire industry–just a subset of the people on the Virtual Assistant International Group. My Ultimate Guide to Virtual Assistants generated a lot of input from virtual assistants. Most of them were telling me that I could get much higher quality help if I was willing to pay more money. The idea that paying someone four times as much for ten times the amount of work is not lost on me so I started wondering if there were some large projects where I should try to use a virtual assistant based in an American English speaking country.
At first I enjoyed reading the comments. I figured we'd all learn something, but I noticed some people were attacking things I hadn't said. Here are some of the comments:
think you will find that if you focus more on finding a quality VA rather than a cheap one, you'll be more satisfied with the results. Remember, you get what you pay for. An experienced, professional, and competent VA is not going to work for $6 or $7 an hour.
Seems like good advice. I was very happy with Brickwork's service–I just found a way to get American English instead of Indian English for about half the cost. However, I was suggesting that you'd pay $8 to $15 per hour for a good Indian virtual assistant–and I had been paying at the high end of that. The $6 to $7 per hour is what it takes to get a smart employee in rural Kansas–not a virtual assistant. It sounds like they may not have read the post.
I think your "guide" to virtual assistance paints an extraordinarily unrealistic picture of the industry and the profession. How long would you stay in business at your prevailing local rate of $7/hour?
My goal wasn't to promote the profession or industry. I was just trying to show people how a virtual assistant could help them get more done based on my experience. Once again I was suggesting that it worked out better for me to pay $7 per hour to hire an employee than the $8 to $15 for a virtual assistant from India. Maybe they didn't read the article either.
Mark, generally speaking, professional experienced VA's are independent contractors. It is actually quite rare for a professional VA to work full time for one client. You wouldn't expect an electrician to dedicate their whole working week to you at a rate that wont even cover business expenses, so why would a VA?

As far as I am concerned, working for one client makes you an employee. And in your case, the employee isn't paying superannuation, taxes, holiday or sick leave. What a life!
I think she meant to say that "the employer isn't paying superannuation," etc. This is the first time I've been called out for not paying into the Australian pension fund (superannuation). I doubt this will be a problem, but I suppose the tax laws are always changing. I do pay my portion of payroll taxes, unemployment insurance and all the other required items in the US.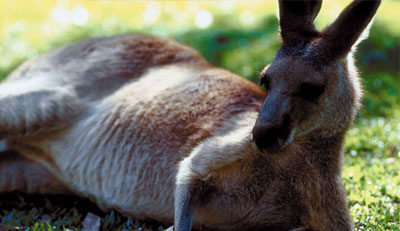 The way you write about VA's makes them sound like they aren't worth the $7 you offer. In actual fact, we are often integral in the growth and expansion of a business, community group or organisation. My clients are always looking to me for advice and ideas on how to make things happen for their business.

I agree on one thing though, perhaps we should change what we are called – so many people like yourself believe an 'assistant' can only be of lower rank than the business owner.
There is that $7 again that everyone is misreading. $7 per hour is how much I've been able to hire a recent college grad for who is very bright and is working out very well and is happy to be doing something interesting instead of working as a waitress. Rural Kansas isn't exactly a hot bed of fascinating work opportunities. She isn't a virtual assistant. She is hired as an employee. Besides, I think I made it very clear that I was extremely pleased with Rajani from Brickworks. There were just more differences in the language than what I expected and when I found I could hire someone for half the cost who could handle writing and proof reading and could also run local errands, it was an easy decision.
In regards to the idea of an assistant being a higher "rank" than their employer/client: I've always felt that ranking people is a dangerous thing unless you agree on specific attributes–circumference, height, distance between eyes, IQ, number of arms, etc.
Consider the attributes of education and salary. A business person with a Master's degree who earns $1,000 per day, is unlikely to look for someone with the title of "assistant" or "virtual assistant" who charges $2,000 per day and has a PhD. (This doesn't make the business person a better person than the virtual assistant or vice versa.) If the assistant has a PhD. and wants to charge $2,000 each day, they probably need to market themselves as a business consultant, marketing consultant, or something like that. I'm not putting virtual assistants down here, but if you "out rank" all of your clients you are going to be selling yourself short by calling yourself a virtual assistant. If you are CEO material, people will think it odd if you apply for a job as the CEO's administrative assistant. They aren't going to think "Hey, let's make the secretary CEO!".
As a response to another post I made about learning to delegate a virtual assistant posted this:
VAs are not just "assistants" – we are coaches. mentors, problem-solvers, marketing gurus and so much more.
From a semantic point of view, "virtual" usually describes where the person is working or whether or not they are real. Virtual doesn't mean super or mega or uber. I just have a hard time imagining that an executive is going to look for someone with the title of "virtual assistant" when they need a business coach or mentor. I think they are going to look for someone who isn't marketing themselves as an assistant. (An uber virtual assistant maybe–but probably not.) That is like saying "I can answer your phones, do mail merges and chair your board of directors." Maybe it is just me, but I would expect to pay a lot for a business coach or marketing guru and I wouldn't want them doing any secretarial work for me.
Most VA's are experienced at using the type of technology listed and often are skilled in a wider range of software and hardware products, and do not need to be trained. We are talking about an industry of experienced administrators who are computer savy and have a knack for hunting down the best technology available.
I'm more computer savvy than the average person, so I can imagine there are some great things a virtual assistant can do with no training for someone who isn't particularly familiar with technology–especially if they need help with Office, Quickbooks, or other common applications. The things I expect to train an assistant to do are pretty specialized tasks, often on custom programs. In the past, I've written our own software to make things easier on my assistant. I didn't want her time wasted by boring repetitive work that I could automate. I didn't go into great detail about many of the things I have an assistant do because my goal was to help others use an assistant–not describe my workflow.
VA's are also independent business owners who can provide you with advice and guidance on building your business. They are partners in your business and committed to helping you make your business a success. Would you honestly pay someone $7.00 per hour for this level of service? Get real, there is a fine line between exploitation and and value for money.
*sigh* The $7.00 per hour isn't for a virtual assistant. It is for… Oh never mind.
Can you get a good virtual assistant for $7 or even less? Maybe, but it depends on what you need done and how well defined your processes are. I was looking for top of the line people, so I went with one of the most expensive Indian companies with the best reputation I could find. I can't tell you what you'll get for $7 per hour in India. (Either I've lucked out or you can get a really smart person for $7 in rural USA.)
Obviously, many of the virtual assistants who were responding were not reading the article or they were reading it through some strange type of translation service. I wondered where they were getting their information. Looking through the server logs I saw some traffic from the VAIG group at Yahoo. So I requested to join the group. In the request to join I said that one of their post's linked to an article of mine and I wanted to read it. (That is in bold for virtual assistants who plan to comment without reading anything on this page.) A few minutes later I was approved, so I went looking for the post.
Subject: Oh the ignorance…

Hi All,

I'm restraining my outrage on a post about our profession that was incredibly ignorant. Kathie I noticed responded twice (Yeah Kathie!) but I couldn't resist. I can't believe people are taking this guy seriously. Oh dear, I think I'm venting a bit.

Its an article called "The Ultimate Virtual Assistant Guide" that basically encourages you outsource to the cheapest source possible and how to "train" your VA. Sound familiar?

What struck me and I'm sure you all will notice as well, that no research was done on finding appropriate qualified professionals. I dislike this fellow is getting attention, any suggestions how we can appropriately respond? This is also a hot topic on the IVAA forum, several VA's are responding with carefully diplomatic responses, other feel the best thing is to ignore it so word does not spread further.

Is there a way perhaps to rank blogs? I read so few (time is a factor) I'm not up on methods to rate them, I just enjoy the information.

Okay I feel better now venting a little, : )
Bertha
I've removed Bertha's last name and signature. My goal isn't to hurt her business, but to just give you an idea of what you may find working with various virtual assistants. She claims to be a virtual assistant that specializes in creating websites for clients in a particular niche. Her website looks reasonable, but none of the links work–at least not in Firefox.
Note: We had some back and forth on this article.  "Bertha" asked me to take down the quote of her post and I replaced it with a summary.  Later she gave me permission to put it back.  We are now back to pretty much the original version.
On the cost side of things, I suggested that to get someone good in India you should look at $8 to $15 and I mentioned that I had been paying at the $15 end of the range. Bertha may charge more for her services (and might be well worth it), but for India where I was hiring I was paying a lot of money–definitely not the cheapest option available. On top of that, I was hiring them pretty much full time which meant they didn't need to spend time trying to find other work.
She seems particularly upset about the idea of a virtual assistant needing to be trained as did one of the comments I mentioned above. I figured that possibly I was wrong in my assumption that most virtual assistants would require some training so I decided to take a look at the message board to see if they referenced any of the tools I use. I looked through the list to see if anyone there had used Netsuite (an ERP/CRM product that I expect to have to train any assistants on). No one had mentioned it. This doesn't mean that no one uses it, so I tried SAP. The only reference I could find to SAP was from 2003 where they said it was HR and student records system.
Next I decided to see what was said about WordPress (another thing I expect to train assistants on). There was a mention of WordPress from Bertha saying that you should use Dreamweaver to edit the content in content management systems like WordPress (I'm at a loss as to why you would do this). But several virtual assistants listed their blogs at wordpress.com. So it is possible that I could hire a more expensive virtual assistant that would require less training on WordPress.
There did seem to be quite a few people using Aweber and iContact which are two products I use and at least one person was using MYOB. No one seemed to be talking about using ssh or the macro tool I use. There was a lot of discussion about doing things in Microsoft Office though, but most of the questions were on the basic side of things (how to do a mail merge and get commas to show up in numbers, how to create a PDF, etc.). I didn't see anything on some of the advanced features I tend to use a lot in my business. If they mention the simple stuff, but not the complicated things it takes some Cirque du Soleil class mental acrobatics to assume that they have the complex features down, but need help with the basics.
So there are a few things that might require less training for certain virtual assistants. For an executive that has no idea how to use Microsoft Office, a virtual assistant with a lot of Office experience could be very valuable. Since I used to train executive assistants on Microsoft Office, I tend to want to show people how to do anything that isn't simple. There are often many ways to do something and I'd rather show them once how to do it correctly than have them running in circles trying to figure out something that is fairly trivial or making things harder than necessary–especially if I'm paying them $30 to $50 per hour. Some of the questions on the list indicate that this is still a good strategy. I have seen executive assistants come up with extremely clever, time consuming work-arounds when they didn't know how a particular feature worked.
If I only needed someone to help with Microsoft Office, I'd be looking for someone with a great deal of experience with pivot tables (crosstab reports), the vlookup function, all of the date and string manipulation functions and creating very complicated formulas. I'm sure there are some virtual assistants out there that can do at least some of those things, but that is just for Excel. It is a lot more cost and time effective for me to find someone smart that doesn't mind being trained than to try to find someone who knows everything I need them to know already.
Going back to the email that purported to expose how my experience with virtual assistants was "ignorant", I replied saying that I wasn't trying to offend them, but offering some suggestions if they were looking for ways to respond to posts they dislike about virtual assistants. Many of the responses I was seeing were not helping their cause.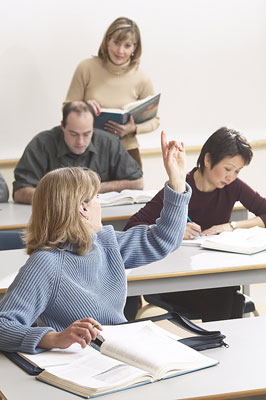 I went on to point out that, while Bertha was offended at the idea that a virtual assistant would need training, her question about how blogs are ranked showed that if she were to do the tasks my assistant in India had been doing, she would require training–and based on her signature, she was more familiar with the web world than the average virtual assistant. Someone talking about training a virtual assistant shouldn't cause an consternation on her part.
I concluded my message by thanking them for their perspectives and expressing interest in doing a large group interview with all of them on virtual assistant topics. (I figured that would give them a chance to show their view point and would probably be very interesting.)
I saw a few responses. No one mentioned any of my suggestions. No one talked about idea of the interview. They were just horrified that a non-virtual assistant had somehow made it onto the list and I was booted off. Later someone told me that the group admin had told everyone that I had joined under false pretenses (I had not) and that emails sent to me had bounced. I'm not sure how they messed up sending me an email to my yahoo/att address. It seems to work for everyone else and I got other emails from them. Giving them the benefit of the doubt I sent myself a message to just make sure–it came through without a problem. Any assistant– virtual or not– I have ever worked with would have been able to send the email without any problem. The email I did receive from them said something along the lines of "If you accidentally unsubscribed, please signup again." I didn't bother.
I also learned that Bertha called me a coward because my email bounced and told everyone that I don't know what I'm doing because my blog is hosted at Yahoo (it isn't). My email is fairly public on this site. The thing that looks like an envelope in the upper right hand corner–it links to an email address. I was very clear about who I was on the list so I'm not sure how their confusion over how to send an email makes me a coward. (I'm not sure where the conversation went from there, but it would probably be uninteresting and pointless to follow.)
I was showing my assistant some of the fallout from the post and she was laughing. She said, "well think about the personality of people who would want to be a virtual assistant in the US. They are likely to be a type A person and at least a bit high strung."
And so here is the point of my post: If you are looking for a virtual assistant, keep in mind not only the cultural and language differences, but be sure to consider their personality.
My non-virtual assistant is easy going, but very brilliant. She rides a dirt bike to work and plays bass guitar for shows on the weekend and is interested in learning to surf (a sport that is having a hard time taking root in Kansas for some reason). Her personality is very good to work with and she enjoys learning how to do new things. Rajani (the Indian assistant I worked with) was also very smart and enjoyed our work because she was always learning to do something new. (They can both send email to Yahoo addresses with deft precision.)
I would be very wary of working with a virtual assistant who gets offended at the idea of doing any type of training to learn anything new. If you just need someone to send out letters or do very basic office work it might not be an issue, but someone who loves to learn is going to be a better choice in the long run.
I would also be wary of someone who gets offended at the idea that you can hire someone full time for $1000 to $2000 per month. If their service has real value to your business or personal life they aren't going to be upset that someone somewhere in the world can do some parts of what they do for less money. Think about it, if Tom Peters hears that you can get a business consultant for $4 per hour do you really think it will make him angry?
Here is some free business advice for people trying to market their virtual assistant services or any service for that matter:
If someone tells me that my rates are too expensive and they can get someone else for cheaper, I'll tell them to go for it. They don't need me. I might even make some suggestions of where to look. If I charge $xxx and they can get someone to provide as much value as me for $x they would be foolish not to hire the less expensive option and I would be cheating them if I tried to convince them to use me. The more time I spend defending my cost, the less likely it is that I'm really adding value. Here is an example:
I had a Fortune 100 client ask me for a quote on a small project. I came back saying I'd be happy to do it for $5,000 and it would take two days. I then suggested that they could easily find someone within their large company to do the work–it might take a bit longer, but it would be much less expensive. I was told, "no we want you to do it." I then offered to give them some instructions for free to help them get started. They still wanted me. I eventually stopped trying to talk them out of it and did the job.
If I'm on my client's side trying make sure they really need my services, it is pretty obvious I'm not going to sell them something they don't need. I can tell people exactly how I've helped other clients, what my skills are and what type of results I can help them achieve–but if I ever get to a point where I'm trying to defend my rates, I'd expect to lose the customer.
The more expensive virtual assistants would do well to embrace the less expensive options and point out what types of things someone in India might be really good at and what types of things require their higher priced service. I like the idea of a virtual assistant in the US who has a virtual assistant in India. Once they built a good working relationship, they would be able to do things fairly inexpensively for clients without any of the cultural or language barriers.
Ok that is enough free advice (which will probably be ignored anyway). Back to using a virtual assistant yourself.
Here are some suggestions on finding a virtual assistant if you don't want to go the India, China, or Philippines route:
Try to find things they have posted online. This should give you a good idea of whether or not they are someone you'd want to work with. If you find someone who gets offended at the idea of doing any type of training it could be a warning sign (depending on what you need). If you can find someone who is articulate and can clearly state what they do that is valuable, you are in luck.
See what type of questions they ask. If you can find them participating in online forums, see what type of questions they are asking. Ideally you want the person who is answering questions for all the other virtual assistants about topics relevant to your tasks.
Some of the trade groups for virtual assistants may be valuable. But watch out for groups where the focus seems to be "defending their industry" instead of explaining how they add value. You want to find people who are talking about how they work behind the scenes to make their clients incredibly successful.
Beware of someone who claims to do everything. Someone who claims to be an expert in secretarial services, celluloid trimming, graphic design, foley sessions, web design, snake milking, marketing consulting, and will act as a mentor is just a bit too diverse. This doesn't mean you don't want someone with a wide range of skills, but if they think that a rudimentary knowledge of Photoshop puts them on par with a trained graphic designer, be careful. You want to work with someone that knows when it is time to bring in a specialized expert for a project.
Here area few other things I learned from the list and comments:
There are certifications for virtual assistants. I'm not sure how valuable they are, but you can check them out at http://www.vacertification.com/. I looked through some of the things they list as the skillset and there are items like "self-discipline" and "project management skills". I'm not sure how you measure someone's "self-discipline". But it might be worth investing some time looking into them.
There is quite an industry around teaching people to become virtual assistants. I'm not sure how valuable the training is but it looks like there are some people making significant money running the training programs and selling ebooks about it.
General virtual assistant rates for someone in the US run around $30 to $50 per hour. Brickworks (which I was very pleased with everything except for the differences between American and Indian English) was $15 per hour. If you need a skill that you don't possess yourself (and can't train someone to do), this can be a great deal. For example, if I wanted to set up meetings in various cities that were open to the public, it might make sense to find a virtual assistant who specialized in event planning. Of course, I might be better off just to work directly with an event planner that only does event planning.
Many virtual assistants are upset that the term "virtual assistant" is being used. Some are proposing that there should be a minimal skillset before you can call yourself a Virtual Assistant and everyone else has to call themselves a virtual assistant (lower case).
Tim Ferriss and A. J. Jacobs are thought to need some "re-education". It seems like a lot of the disgust with the two of them is the fact that they use the term "virtual assistant" for people that these virtual assistants want to be called something else. I think some of these virtual assistants are getting client inquiries from people looking to spend considerably less than the rate they want to charge.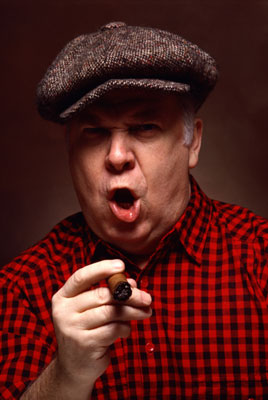 I tend to want to hire someone smart at a lower pay rate that I can train over someone expensive with lots of experience that doesn't directly match up with my needs. I might be interested in hiring someone who is more expensive if they had a lot of experience with the exact software and tasks I need done. But if I'm going to have to train someone anyway, I'd rather train a virtual assistant at $15 per hour than at $30–assuming I'm starting with someone smart. I would definitely consider the people I worked with at Brickworks to be smart.
In the end, this benefits both of us. The assistant gets some very valuable job skills while getting paid to learn. I have more of an investment so it is beneficial to me to keep the relationship going to acquire savings over time. This is particularly good for someone in India. Rajani had previously worked as a customer service coach Dell. After our first day of training she said, "thank you for not yelling at me" in reference to something that I had to show her twice instead of once. (It took me way more than two times to learn what I was showing her, so I thought she was doing great!) Her comment may have been more of a reflection of what it was like to work at Dell, but it made me realize just how badly some of these people in India are getting treated. If they can find a good client and keep the relationship going for a long time, it is extremely valuable to them.
And there you have it, my random musing about interacting with virtual assistants. I hope it was useful to some of you that are looking for help in getting things done.
Since I pointed out that there are at least a few virtual assistants that I would be hesitant to work with, I think it is only fair to mention one who stood out in my mind as someone who I'd might actually like to hire and that was Katie Baird. That isn't to say that all of the rest would be bad to work with, but I think I'd start with Katie if I was looking for someone in the US.
By the way. If you are a virtual assistant, you probably should check out the VAIG group. I don't want to paint a picture of it being bad–I'm sure there are some great people on the list who would be valuable to network with and they seem to do a great job of helping each other with the little technical issues you are likely to encounter which is good for the VAs and good for their clients.