If you are looking at moving, here is a checklist of not-so-obvious things to consider: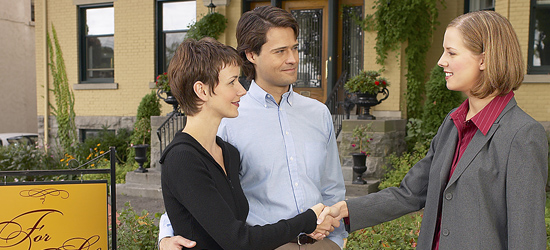 What time does the mail come? I still prefer reading a newspaper.  Most newspapers are delivered via the postal service now, so I let my last two subscriptions expire because the mail didn't come until late in the day.  We just moved to a new house, and the mail comes at 9:30–much more convenient for reading financial news.
How many minutes is it from the nearest grocery store? It isn't a bad idea to time how long it takes to get to the places you plan to go on a regular basis.  Just because a house is physically closer, it doesn't mean that it will take less time to get there.
What types of internet access are available? For me this is a big one.  Not only is it important to know what services you can get, but you also need to make sure you know what speeds are available.  For example, DSL speeds drop off dramatically as you get further away from the connection point.  Cable connections can be much slower if you are in an area that is highly saturated with users.  Ideally, you want a place with two options, so if one doesn't work out or suddenly raises their prices, you can switch to the other. (Oh, and don't just assume you can use satellite unless you've actually tried it.  I have, and would prefer to never use it again.)
Where are the nearest train tracks? We had a house a few blocks from where the train crews would change shifts at 2 am every morning.  Trust me, that is not where you want to have a house.  When a train starts up again, it clangs each car as they are pulled tight.  It sounds like a giant slow motion cannon firing. Watch out for other sources of sound as well.  Being next to a tractor pull competition ground is also a nuisance.
What are the neighbors like? I heard about a couple that bought a house and then had to sell it at a huge loss because the next door neighbor liked to stand in her back yard and shout obscenities at everyone within earshot. She hadn't been home when they saw the house, and the previous owner didn't say anything about it.  Talk to a few neighbors and ask how they like living in the area before you move.
Snakes, mountain lions, etc. We looked at a house and later found out that the owner had walked out in his yard and was bitten by a cotton mouth snake.  He survived, and a year later it happened to him again.  If the area has problems with snakes or other animals, it is good to know before you put money down.
How often does the power go out? If a place loses power several times each year, you might want to know about it.  Asking a few potential neighbors isn't a bad idea.  This is a particularly big deal if you work from home. (As a side note, the worst power I've ever seen is in Green Bay, WI.  The power there goes out more often than it did when we were in Mexico.)
Are there places to walk? A nice sidewalk down the street in front of your house can do wonders for your health.  It is a lot easier to go for a short walk if it doesn't involve driving to get to a place where you can get out and walk around.
Wiring access. If you use a lot of technology, having easy access to run more wires is very convenient.  A drop ceiling in the basement means you can have easy access to run cables and wires.
What would you add?  Is there anything you've run into in buying a house that you wish you had checked out before signing?