When working with businesses, one problem I see over and over again is people who don't know how to write an efficient email.  For example, I was helping a business put processes into place to streamline their help desk.  Some of the requests that were coming into the tracking system just boggled my mind.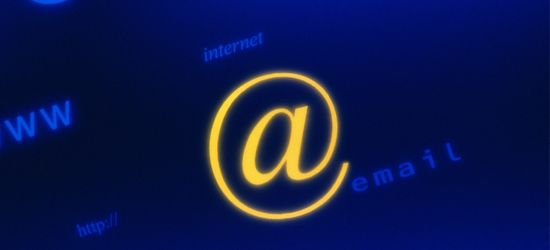 My English 101 classes years ago spent a lot of time explaining that authors need to think about the reader.  It doesn't matter what you write–it matters how the reader understands what you write.  Unfortunately, people forget this when writing emails.  Here are some of the emails I've seen (with names changed to protect the innocent and guilty parties):
My computer doesn't work. Help!!!!!
— Jane
Regardless of how talented, help desk personnel aren't going to be mind readers.  Jane hasn't given them any information that is useful.
I can't get to my folders.
— Sue

What folders can't you get to?
— Help Desk

Yes.
–Sue

I'm afraid I don't understand your response. I can probably find them or restore them from backup, but you'll have to tell me what you are looking for.  What folders are missing?
— Help Desk

(three days pass)

Do you still need help with this? Did you find the folders?  If not let me know what folder you are looking for so I can help.
— Help Desk

They still aren't there.
— Sue

Ok can you tell me what was in the folders?  Maybe if I know what they were used for I can help you find them.
–Help Desk

I guess there isn't anything we can do about it.  Such is life…
— Sue
I felt bad for the help desk employees.  They were trying ever so patiently to help Sue, but she seemed incapable of giving them any useful information.  Even when asked for it in different ways, it doesn't even appear she is reading the emails she is responding to.  (Had I been the one on the receiving end of the "yes" message, I would have been tempted to responded with "42" or something along those lines.) These examples all involved a help desk, but the same thing happens in all kinds of email exchanges.
When you write an email, do your best to reduce the number of back and forth messages.  If it is something you can't adequately explain in a message, consider using the phone or meeting in person.  Skill in writing email is the same as any type of writing.  Your ability to define what information you want to convey and then compose text that successfully puts that information in the mind of the reader is what determines your level of email writing skill.
Here are some tips that will help you write more effective, efficient emails:
Write from the reader's standpoint – Make sure you pay attention to the knowledge and experience level of your reader.  Define unfamiliar acronyms and use their language.
Include necessary background information – I will often write a short email asking a question and then at the bottom add additional background or clarifying information.  For example, if I'm writing to someone who is new in their position, I may include a bit of background history explaining the current state of affairs.  By putting it after my signature, they can continue reading if they have questions, but it does not make my message overly long for people who are already familiar with everything that is going on.
Anticipate questions – As you compose your email, keep asking yourself "what questions will this statement likely prompt from the reader?" Sometimes this may lead you to add another sentence that will clarify your meaning.  Sometimes it may prompt you to add an attachment of related information.  In some situations, it might even make sense to put a FAQ (frequently asked questions) at the end of your message.
Keep messages short – Long messages tend to get ignored.  Try to keep your message short.  If it needs to be longer, be sure the first paragraph gives a good summary.  I've found that writing a one or two paragraph message, my signature, and then the bulk of supporting data (after my signature) helps increase the chance that they will read the first part of my message.
I anticipate that some people will look at this and say, "This is crazy. If I tried to do this, it would take forever to write a message."  First, be smart about this.  Not every email requires the same level of detail.  Second, consider how much longer it will take to try to clarify your position in subsequent messages.  Communicating in a way that produces fewer questions and less confusion to your reader means fewer interruptions for both of you in the future.  It is easy to underestimate how much time it saves to do things right in the first place.