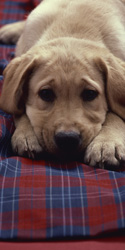 If I was looking for an area to research, loneliness would not make the top of my list. But that is exactly what Steven Cole from the University of California, Los Angeles is studying. One of the more interesting discoveries has to do with a correlation between loneliness and detrimental gene activities. It appears that loneliness can actually change how your genes act and make your body less likely to produce antibodies and fight off viruses.
I have heard that from a life expectancy standpoint, not getting married is statistically equivalent to smoking two packs of cigarettes each day for males. Perhaps this is related to the same results Dr. Cole found.
Health issues aside, loneliness can reduce your quality of life. Loneliness can turn into something of a cycle where it is hard to make friends because you don't have any friends to start with. Often, new friends come from existing friends.
If you want to become better at meeting people, I would recommend Dale Carnegie's book How to Win Friends and Influence People. The book was written around 1930, but still is very relevant today and it does a very good job of teaching you how to strike up a conversation with people.