With knowledge of our country's current economic situation being broadcast ubiquitously across the news, it is hard to ignore the fact that the economy is slowing down. Jobs that seemed secure are now not so solid, and many employers are beginning to cut costs in any possible way they can. Unfortunately, one of the top trends seems to be downsizing with regard to personnel. Though it is always hard to deal with layoffs, there are ways to prepare for one and devise a strategic plan in case the worst happens.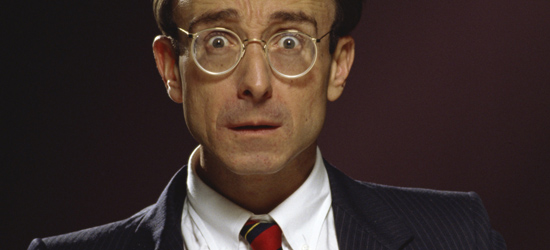 Recognizing the signs
Though it may not always be the case, sometimes employers give unintentional information about who they are going to have to let go. Here are a few that could be tip offs:
Your boss, which you are on good terms with, suddenly starts to side step conversation with you if at all possible.
You are given increasingly less work to handle, and that work is of a practical rather than strategic nature.
Communication that your bosses normally gave you face-to-face suddenly becomes an email, memo or other document. This could be a sign that the company is documenting your work in order to find possible mistakes you've made.
If your job title is made obsolete and you are given a new, less important job, this may be a sign that the company is inching toward letting you go.
Preparing

There are quite a few good articles available on preparing for job loss. One of these from Stepcase Lifehack gives plenty of good advice. A few of these useful tips are:
Demonstrating your value to the company. This may save your job, but it also gives you better references if you have to go job hunting.
Build your emergency fund. This usually means cutting back all unnecessary spending and creating a fund capable of supplying your basic needs for 6-9 months.
Spend some time researching company precedence with severance and things of that sort. That way, you will have some idea of what to expect.
Bargaining
If the worst happens and you are let go, it is a good idea to be familiar with how your company treats employees after a layoff. Insurance is one thing that has become pretty important to those that lose their company coverage. One thing that is essential to this process is good research. Companies should have their severance policies well-documented for employee reference. If some part of the policy is confusing, be sure to ask someone to clarify that for you so that you are able to make the most of what the company offers. Here are a few tips for dealing with your former employer:
Don't be afraid to haggle. Many times a little stubbornness will go a long way in getting you a better severance deal than the average employee. However, you must be able to back up the fact that you are an above-average employee with solid examples.
Know your legal rights. According to law and this article, you have 21 days before you have to sign any agreements they give you, and then you have another seven days after signing to change your mind about the agreement. Instead of blindly signing whatever they hand to you, take some time to look everything over.
Analyze your unused benefits. If you were an employee that never or rarely used sick days, hardly used vacation and has a bunch of these free days stockpiled, see if you can negotiate pay for the free time that you never used.
Prevention
Finding new ways to make yourself indispensable to the company can save you when your company goes through the restructuring process. People that are hardworking, conscientious and knowledgeable stand a much better chance of staying with the company. One thing that really helps is having extensive knowledge of a certain niche in your company's operations. If there isn't anyone who can easily replace you and your expertise, the company is far more likely to think long and hard about letting you go. In addition, networking with people in other departments besides your own and acquiring extra knowledge outside of your regular duties makes you doubly valuable to the enterprise. If your department is completely phased out, then the company might be able to find a place for you doing something else. It also helps if you have good relationships with other departments. Other managers might just speak favorably of you if they are asked.
Planning for future events such as a layoff saves much stress and time if the employee already knows what to expect. Researching the process and what the company has to offer can make the transition from one job to another a much easier event.