I was recently at a show in Branson, Missouri where a juggler was performing as the pre-show. As part of his act, he called a kid up from the audience to supposedly teach him how to juggle. The kid struggled at first, but eventually got three balls going through a single cycle and caught them without dropping any. Then the music started, the kid threw the balls in the air and started doing amazing juggling tricks. The original juggler told everyone that the kid was actually his son.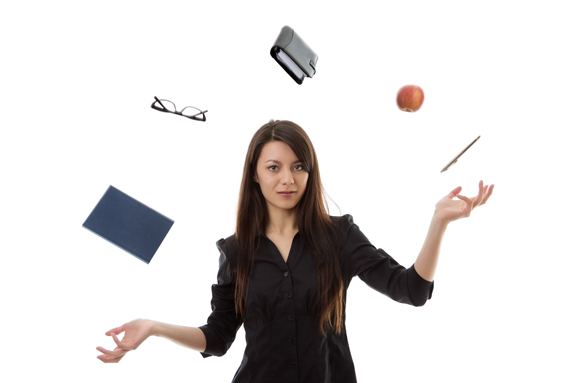 He explained that when his son was 8 or 9, all he wanted to do was watch television. The father couldn't get him to do anything else. Finally he made a rule: For every hour you spend juggling, you can watch one hour of TV. The boy started juggling in order to be able to watch television. After a while, he started getting to be a decent juggler. Then he started getting very, very good. Four years later, he has won a number of juggling competitions and even set a world record. The proud father showed the audience his medal from Guinness World Records.
Here is my question to you: What could you accomplish if you'd invest the time you spend watching television in something else? I'm not trying to vilify television, but this is your life we are talking about. How many things are there that you'd really like to do that outrank television?
Over 10 years, I invested part of the time the average American spends in front of the TV in education and earned a master's degree from Harvard. I have a friend who invested their spare time in starting a business that sells cupcake towers. Another friend decided to invest his time in earning a pilot's license. Other people write books, learn a foreign language or become proficient at a musical instrument.
If you can't think of anything else to do, consider working under the same rule this father created for his son and start learning to juggle. That may sound silly, but juggling can be very rewarding. First of all, it uses motor skills and hand/eye coordination that you aren't likely to use in a normal job. Second, while it isn't a best workout, it does involve motion and that is better than just sitting on the couch. Third, it is a great way to entertain kids and friends. It isn't as hard as you'd think to get started, can be a great deal of fun and I personally find it very relaxing.
My point isn't to get a bunch of people to start juggling, but just to encourage you to do something. You only have a finite number of minutes left to live. If there are things you want to do, make sure you are regularly investing at least some of those minutes toward those goals.