Back when the Ford Motor company was first mass-producing automobiles, they did a number of experiments in how to get the best productivity out of people. They found that a 40-hour week was pretty much the sweet spot. If people worked more than 40 hours, the amount they produced per hour started decreasing. As a result, 40-hour weeks seemed like the best way to get the most out of employees.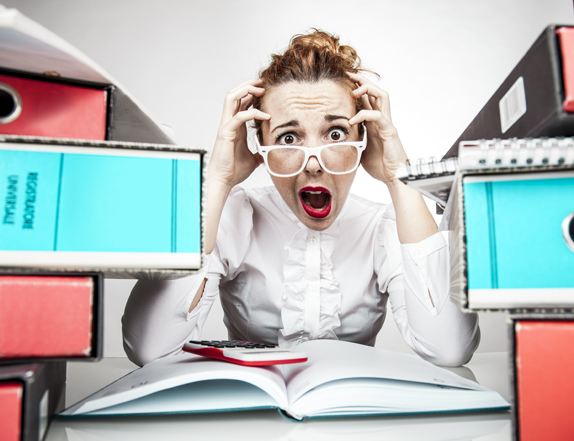 Now days, it isn't uncommon for people to be working 60- to 70-hour weeks as a normal schedule. On one hand, this makes sense. Maybe 40 hours of the type of labor that was being done at Ford was more exhausting than sitting at a desk. On the other hand, the work being done at Ford on the assembly line probably wasn't as mentally exhausting as much of today's workers experience. Perhaps we'd be more productive with an even lower number of hours per week.
The problem is that most people seem to think that an hour is interchangeable with any other hour. Well, maybe people don't think it, but they act like it. For example, the county commissioners where I live decided to move the employees that work on the roads to a 4-day work week with 10 hour days. The logic was that it would save in gasoline that they normally have to spend driving to the work sites in county vehicles. However, I wonder if those 40 hours are just as productive as the old 40 hours. If someone is working hard for 8 hours, I'm not sure you can just tack another two on to the end and expect them to perform just as well.
If you focus and work hard, how long do you think it would take you to finish a day's worth of work? Do you think you could be done in 6 hours instead of 8? Maybe 4? The problem is that if you have to stay until 5pm, there really isn't a way for you to find out. You will mentally be "pacing" yourself based on the time you get to leave, so even if you want to work faster, it might not be possible.
What is really productive for you, personally, may be different than what is productive for other people. Unfortunately, the way most employment is set up doesn't recognize this. However, I think that is going to be changing in the coming years. Some companies are starting to focus more on what people accomplish than on how many hours they put in. This type of shift is going to be very good for productivity.
The change isn't going to happen right away, but it is starting. Many teams at IBM have very relaxed vacation policies that allow people to take time when and as they need it. Their performance metrics are good enough that they rely on those for measuring what employees are doing–not the number of hours worked.
Your job may not give you that level of flexibility right away, but it is still worth taking the time to think through how you work most effectively and get the most done. Who knows? You may be able to move to a performance-based job sooner than you think.
If you are in a situation where you have some control over your working hours, it might be worth experimenting to see exactly what works best for you. Throwing more time at problems doesn't always result in more getting done, and sometimes much shorter periods of very focused work let you get a lot more done while leaving more of your precious minutes for other important non-work activities.