The internet is a valuable tool that can let us do things faster than anything we imagined 20 years ago.  But at the same time it can be a very big time waster.  The internet is kind of like a dictionary with beautiful illustrated pictures.  It is wonderful to look at, but it can take 10 times longer to actually do anything up because of all the amazing (and distracting) pictures: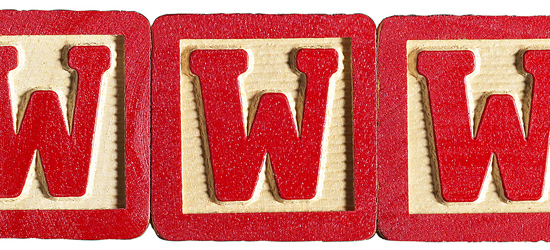 Lets see how do you spell "artichoke"….neat here is a nice little drawing of an airplane…wait what was I…oh yeah "artichoke" ok that will be a little further…what is that a picture of?….oh an anteater.  I didn't realize their noses were so long. Ok now focus…."artichoke". Hm.  How do they know what Aristotle looked like? … Arghh…. Ok focus on "artichoke" … I think it will be back a ways.  Ok lets see A R.  I went to far … wow that is a pretty good drawing of an aardvark.  I wonder if they have a picture of the Dodo bird (flip, flip, flip).  Cool. What about a platypus. (flip, flip, flip). Hmm.  How do you spell "platypus". Oh here it is. Pretty strange little creature. Wait…  Now what was I trying to lookup?
It is easy to get caught up in this type of thing when looking stuff up on the internet.  Here are a few tips to help stay focused on your work.
Use a news reader – A news reader lets you subscribe to blogs and news sources and keeps track of which articles you've read.  That way you don't have to visit the sites.  This can help cure you of the addiction to try to check 10 ro 20 websites several times a day just to make sure you don't miss something.
Stay Focused – If you are trying to look something up, write your question on a piece of paper before you start searching.  Having it right there in front of you will help keep you focused.  If you see something that reminds you of something else you want to look at, write it down for later.
Don't Interrupt Work with Browsing – If you are working on writing, creating spreadsheets, etc. resist the urge to jump to your browser every time you think of something to look up–even if it is related to what you are working on. Pause and ask yourself if that piece of information is vital to what you are doing right at that moment. If it isn't write it down to lookup later and continue working.
Go Somewhere that Doesn't Have Internet – I have found some of my most productive times writing are when I've been somewhere that doesn't have internet.  I'm able to focus better without the distraction of the web and I keep a list of things to lookup during a daily or weekly trip to an internet cafe.
Don't Open Your Web-browser First Thing – When you start to work in the morning, do something else first. It doesn't have to be a long project, but just do some other task first thing.  This helps get you in the right frame of mind.  How many times, do you open a web browser, spot something interesting on your home page and lose 20 to 60 minutes without realizing it?
Be Careful of Your Home Page – Be careful not to set your home page to something distracting.  If you set it to Yahoo or MSN or pretty much any news site, you are just asking for trouble. 75% of the time when you open your browser, you are going to see something that looks more interesting than the work you are doing at the moment.  Set your home page to something clean and useful like Google, or just a blank page.  Better yet, create your own home page with a list of links you use often (and maybe a quote that helps you focus on productivity).
Originally published April 2007.