I've done a lot of traveling in the past, so I wanted to share some of things I've learned (many times the hard way) that make international travel easier. You should try to get as much information as possible about the country you are visiting, but this list of tips should give you some good starting points that are relevant for most any destination.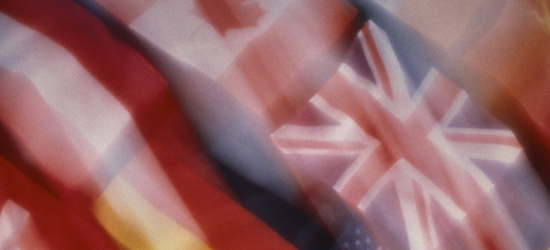 A couple great sources for safety information on foreign countries are the CIA World Factbook and the US Travel Advisory site.
Take Copies – Having a copy of your drivers license and the first page of your passport are very handy in getting your visa or vehicle permits.  They also serve as backup if your wallet and passport are stolen.
Understand the Law – Make sure you understand the laws at your destination.  There have been many cases of U.S. citizens thrown into Mexican prisons because they had a firearm in their vehicle–something quite common in the U.S., but a very big legal violation if it is found by the Mexican border officials.
Know the Altitude – When planning your trip, be sure to take the altitude into consideration.  If you are going from a place that is 800 feet above sea level to a place that is 8,000 feet above sea level, you'll need to give your body some time to adjust to the thinner air.
Get an International Drivers License – This is something you can get from AAA even if you aren't a member.  It costs about $10 for the license plus the cost of your photo.  Basically, an international license just says you are a licensed driver in the U.S. and it does so in about 15 different languages.  In many places, your U.S. license is valid by itself, but some countries will keep your license if you have a driving violation.  Sometimes this is used as a threat to extract a bribe.  If you give your international drivers license out and someone decides to keep it, you'll still have your regular state-issued license.
Power Adapters – Make sure you know what it takes to use any electronics or laptops at your destination.
Cell Phone Rates – If you are taking your cell phone, make sure you understand ahead of time how you will be charged for international usage. You also may need to have your carrier turn on international access in order for the phone to work.  In many countries, you can get a local SIM card that will work in your phone for placing local calls at a much less expensive rate.
Emergency Numbers – You should make sure that you have numbers for the U.S. consulate or embassy at your destination.  Also make sure your friends and family know when they should expect to hear from you and give them the emergency numbers just in case you disappear.
Credit Cards – Make sure you call your credit card company and let them know you plan to be out of the country.  Otherwise, they may shut down your card, thinking it has been stolen.  Also, be aware that some stores process cards differently, so it is possible that your card might be rejected.  Make sure you have other means of payment available.
Addresses – Make sure you have your destination address written down in the local language.  This can make it much easier to communicate with a taxi driver who speaks another language.
Originally published December 14, 2006.