There are hundreds and thousands of devices, apps and systems that promise to make you more productive. If you spend all your time looking for the perfect set of tools, you'll never get anything done. In this article, I want to look at one useful way to quickly evaluate tools to help avoid ones that promise to make you more efficient, but don't in actual practice.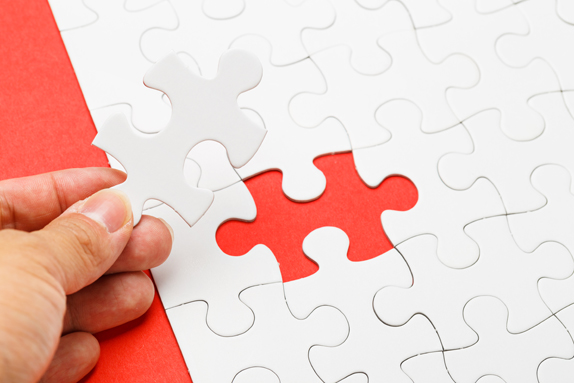 I used to work as the network administrator for two hospitals and a bunch of clinics. When I started, there were very few actual computers in use. All of the medical systems were accessed with dumb terminals and pretty much everything was done from text screens using the keyboard and arrow keys to navigate.
Even when computers had replaced all the terminals, the interface to the main medical system was used the same way. The corporate leadership (that was over all the hospitals in the system, including the ones I worked for) had decided that our system was out of date and needed to be replaced with something more modern.
They had some good points. There were a number of features that our system didn't have that some of the newer software did. However, our software had one very significant advantage–it was integrated. While the feature set was smaller, all of our different modules talked to each other. The machines in the lab would process a sample and then upload it automatically to the system where the doctor could see it. The doctor could then order a change in medication from the same system and it would automatically show up in the pharmacy and track the delivery of the drug.
I left that job in 2001 and despite years of trying to replace the system, they couldn't seem to find anything that was as well integrated and when it came down to it, the integration was even more valuable than some of the nice features of other systems.
When you are looking at a piece of technology that is designed to make you more productive, make sure you don't get blinded by the flashy features and overlook how it will integrate into your life, processes and other systems. For example, the best standalone calendar in the world is not going to be as efficient as a good calendar that lets you share your schedule with your assistant, co-workers and spouse. My wife and I use Google Apps for our calendar. There are other calendars available that are much nicer, but our solution lets us keep the calendars on our phones and computers all synced together and for us, that is much more important than any other feature. If she adds our daughter's gymnastic tournament to her calendar, I immediately can see it on my phone so I don't schedule an appointment for the same time.
If you are looking for a good way to manage your pictures, you'll want to think about how it integrates with the other tools you use. For example, if you usually send photos via email, you'll want something that integrates well with your email client and can handle resizing the photos and sending them out with very few steps. Most programs can do this if you have a normal email client, but if you are like me and use web email (Gmail, Google Apps, Yahoo Mail, etc.), you won't have the same integration because most photo management programs can't talk to web mail. However, Google Picassa does integrate with Gmail. So that is something well worth considering if you use Gmail and usually share images via email. If you usually share images via Flickr or Facebook, you'll want a program that integrates well with those services. For most people, the way their photo management software integrates with their sharing services is going to be far more important than how many visual effects it has or whether or not it can categorize images using face recognition.
Most of the tools you use need to interact with your other tools. By focusing on how everything will integrate, you can approach tool selection from a work-centric view and focus on how it will make you more productive without getting blinded by slick features that can obscure the actual usefulness.