Much of what it takes to do anything in life comes down to influencing human behavior. Solving the technical issues is often the easy part.  Getting people to use the solution is what takes the real effort.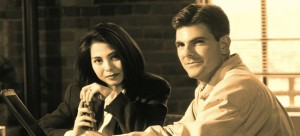 This is important to recognize because it isn't how we are trained to think.  We are trained to think that if you build a better mousetrap, everyone will want one.  That is simply not true.
Lets say you are trying to solve the problem of sickness in a remote tribe.  After visiting it is obvious that sanitation is a big problem.  You bring in a work crew, build public toilets and feel like you've accomplished something, but you haven't.  You may have solved the technical problem, but the big question is "will people use the new toilets?"  The real problem is influencing human behavior–not just implementing some technology.
The same thing is true in your workplace, social circles and family.  Assuming you have reasonable good ideas, the real barrier is your ability to influence those around you.
I was talking with our assistant city manager and she mentioned that they were going to try to go to a paperless system.  She talked about how they were trying to pick out the technology and make sure it would do everything that they need.  I offered to sit down and go through some of the things I have seen that cause paperless projects to fail.  Years ago before the technology was any good, paperless projects might have failed because they simply didn't work.  That isn't likely to be the problem today.  The real barrier is going to be getting people to use the system.
The old woman who has always worked in the water department may not be very excited about the new system. If you botch the influence side of things, it doesn't matter what great features your document management system has–it isn't going to give you what you want.
Seeing how important influence is can make a profound difference in how you approach problems and in how successful you are in life.  Looking back, some of my greatest failures came when forgot to pay attention to the people side of solutions.  Some of my greatest successes came when I did.