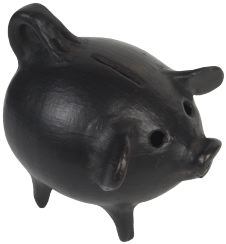 I don't understand the subprime mess.  I mean I understand the idea that if you try to loan a bunch of people money who are likely to default (bad credit, poor financial skills, etc.), then you have a high chance of them … well, defaulting.  That part makes sense, but the way it is causing problems for banks doesn't make sense to me.
This isn't a standard productivity post, so feel free to skip this one if it doesn't interest you.  It is more of a personal question to my readers who more more financially savvy than me.  If you find financial markets interesting–and especially if you understand them and care to leave a comment–please read on.
So lets skip the whole part of the subprime mess where lenders gave loans to people who really shouldn't have qualified for it at discounted rates that are now starting to reflect the true risk of their loan and triggering a bunch of foreclosures. That part I understand.  That is the part we hear about.
Here are the two things I don't understand:
Why does this matter to the banks that bought up the mortgages?
Where are all the cheap houses that are being foreclosed on?
So starting with the first question: Why is this hurting banks?  Recently, Etrade sold several billion dollars worth of mortgages to Citadel for 28  cents on the dollar.  That is a pretty steep discount and is supposed to reflect the fact that Citadel assumes that 72% of the original investment will just evaporate. What I don't understand is why the liability is on Etrade (and now Citadel's) shoulders.  Every mortgage I've every had required mortgage insurance until I owned at least 20% equity.  So either these were homes selling for $80,000 that they somehow got to appraise for $100,000 and thus didn't not require mortgage insurance, these were special loans that didn't require insurance, or the mortgage insurance is somehow packaged into the loan (which would make the mortgage insurance thing seem like even more of a rip off).
If mortgage insurance is involved then there should be a bunch of insurance companies getting into trouble instead of the banks that purchased the mortgages.  More importantly, if the mortgages use the houses as collateral, then why does the bank think no one would be willing to pay more than 1/3rd of what the house last sold for?  This brings me to my second question.
Second question: Where are all the cheap houses?  For banks to start unloading  their mortgage investments for less than 1/3rd of their face value they have to really be losing money.  Keep in mind that the banks aren't dealing with just one loan, they are dealing with thousands of loans.  For a bank to say, "We have 1,000 mortgages for $100,000 each and for each of these loans we only expect to be able to collect $28,000." is a pretty big step.  That would mean that after the bank forecloses they are only able to recover $28,000 from a $100,000 house.  Take into consideration that there are some people that won't default and that means the average foreclosure will value a $100,000 house at less than $28,000.
So where are these homes?  I can't find anyone selling houses for that type of discount.  Detroit has a bunch of run down houses for sale in the $30,000 range, but those weren't ever $100,000 homes.  I haven't seen any real estate market in any part of the country where people are only will to pay no more than 1/3rd of the price a home went for in the last 4 or 5 years.
So what am I missing?  Can anyone shed some light on my confusion?  If banks are losing as much money as they say they are then someone should be getting a really good deal on houses.  Is this happening in your part of the country?