Though many people don't give a second thought about getting adequate rest, those that struggle with insomnia know that lack of sleep can have a very detrimental effect on one's productivity. According to this article from the National Sleep Foundation, "about half of Americans report sleep difficulty, at least occasionally." With this many people being affected, sleep deprivation may be the cause of some things we never would have associated with it before.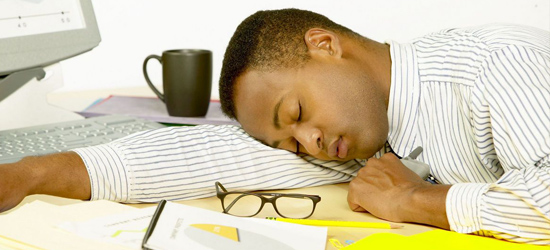 Effects of Sleep Deprivation
Many of us have walked into work and seen sleepy or irritable co-workers struggling to concentrate on their daily tasks. However, one of the things that we often miss is the loss of productivity that stems from lack of sleep. If someone is devoting the majority of their energy and concentration to simply staying awake. A good illustration point for this comes from one of the founding fathers of psychology, Abraham Maslow. His theory is based on a principle called the hierarchy of needs, in which basic needs such as food, shelter and water must be fulfilled before a person can concentrate on fulfilling higher needs such as acceptance and belongingness. Sleep may also be one of those more basic needs that is necessary for someone to function at his or her highest potential level. There are certain members of our society that have different rest requirements than others. Those that need their minds to be efficient and ready for intensive problem solving are a group that especially needs to get a good amount of rest every night.
Interestingly enough, one of these groups, college students, gets much less rest than is adequate for their needs. In this article from Central Michigan University, the author explains why so many college students may struggle with keeping their grades up and concentrating in class. For many freshman, lack of rest may stem from the fact that the students no longer have anyone telling them to go to bed on time. However, by the time some of these students are juniors and seniors in college, they have discovered that it is better to apply self-discipline than to stay out late consistently. One of the keys to becoming a productive student is simply learning to practice self control and to plan ahead for interruptions in time that would have been used for sleeping or studying.
What Can Help
One thing that most researchers on sleep deprivation agree on is that moderate exercise in the afternoon can be a big help to those struggling with insomnia. Those that exercise often seem to report less trouble getting to sleep as well as getting a better quality of rest during the night.
Another contributing factor towards sleeplessness is caffeinated beverages. The article from the National Sleep foundation mentions that one cup of coffee can have a stimulating effect on the consumer up to 12 hours after consumption. How caffeine affects a person varies with each individual. However, caffeine has been found to be the culprit for a number of sleepless people.
One final key to getting a good night's rest is making sure that the quality and type of the mattress and pillow that a person uses fits his or her needs. An uncomfortable bed or pillows or even a temperature disturbance can prevent a person from getting an adequate amount of rest. Taking these things into consideration throughout the day can make a big difference in the amount and quality of sleep that a person is able to achieve.