AbiWord
This word processor was developed by SourceGear Corporation as an alternative to other office software. However, SourceGear stopped developing the software, and a group of open source developers took over creating the later versions of the product.
AbiWord is unique in that it can be run on a myriad of different operating systems:
Microsoft Windows
Mac OS X (10.2 or later, Intel and PowerPC)
Linux
React OS
BeOS
Solaris
etc.
System requirements for AbiWord seem to be pretty reasonable, overall, and it seems to work much like its non-open source counterparts. One final, useful thing about AbiWord is that the developers offer real time support through chat and also provide a user manual.
Bean
In today's fast-paced world, the technology and software that we use has become  a reflection of the way we try to multitask. Instead of focusing on doing one thing well, software has become bulky and, at times, a bit inefficient for the task at hand. Sometimes it just makes more sense to simplify. Bean is a simplified word processor that allows the writer to focus better. Fewer distractions = more focused writing.
This word processor runs only on Mac OSX 10.4 through 10.6. However, it will run on both PowerPC  and Intel Macs. One thing that potential users should note is that Bean is only partially compatible with Word. That being said, as the developer says, Bean is not intended to be a replacement for Microsoft Word. It is geared toward convenience and efficiency, and because of this fact, does not have some of the features of Word.
So, if you are frustrated with a clunky word processor and own a Mac, Bean might be worth a look.
LyX
LyX is an interesting piece of software with a unique set of capabilities. According to Wikipedia, the software is becoming popular among social scientists and other researchers for its ability to manage multiple files. LyX is also excellent for those that need to type a lot of mathematical formulas. For chemistry and math teachers, the advanced abilities of this software could help make their work much more productive. Traditional word processors, such as Microsoft Word, aren't primarily designed to create documents filled with formulas.
LyX runs on several operating systems, including the following platforms:
Linux/Unix
Microsoft Windows
Mac OS X
Potential users should be aware that LyX is not a traditional WYSIWYG editor. It does, however, offer a "preview" option so that the user can see what the document will look like in its printed form. Those making a transition from a traditional word processor may want to take some time to adjust to using LyX for producing documents, rather than just leaping directly from a traditional word processor to LyX for all their work.
This guide for using LyX offers some really good information on using the processor as well as an overview of what the software is intended to do, how the focus of the product differs from a traditional word processor, and other various helpful facts.
IBM Lotus Symphony
Lotus Symphony is most likely the closest thing you can get (in the free software realm) to Microsoft Office without actually purchasing Office. Symphony supports most file types commonly used in today's business world, includes equivalents to Powerpoint, Word, and Excel (Presentations, Documents and Spreadsheets, respectively) and runs on the following operating systems:
Mac OS X
Microsoft Windows Vista with Service Pack 1, XP with Service Pack 3
Some Linux platforms (SuSE Linux Enterprise Desktop 10 SP2, RedHat Enterprise Linux 5.2, Ubuntu 8.04)
For a more in-depth look at Symphony, see our article entitled "Lotus Symphony Review."
Open Office.org
Open Office is, perhaps, the most venerable and reliable alternative to Microsoft Office that is in existence, today. Developed and maintained by Sun Microsystems, the software has been around for 9 years. According to the website, Open Office reads files from most common software packages. The Open Office developers have even had reports of the product opening files that the "original software package had said to be corrupt and unusable." Open Office runs on many different platforms, including the following operating systems:
Microsoft Windows
Mac OS X
GNU/Linux
Sun Solaris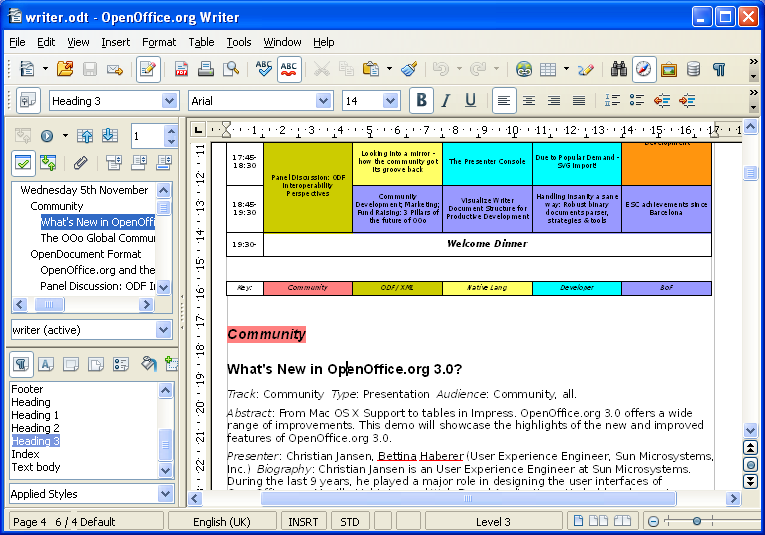 Because Solaris has been under development for quite some time, the software is quite stable. The fact that the software is also open source allows anyone and everyone to send in reports of any bugs, which are then considered by developers and used to improve the software. Another neat thing about Open Office is that there are no licensing fees, so you may make copies of the software and give it to friends, family and others that may need it.
Neo Office
Neo Office is a Mac only word processor that is basically a modified version of Open Office. According to the site, the modifications are the addition of "extremely stable Mac OS X code that has been in daily use by hundreds of thousands of NeoOffice users since 2003" and "significant speed improvements to the OpenOffice.org code."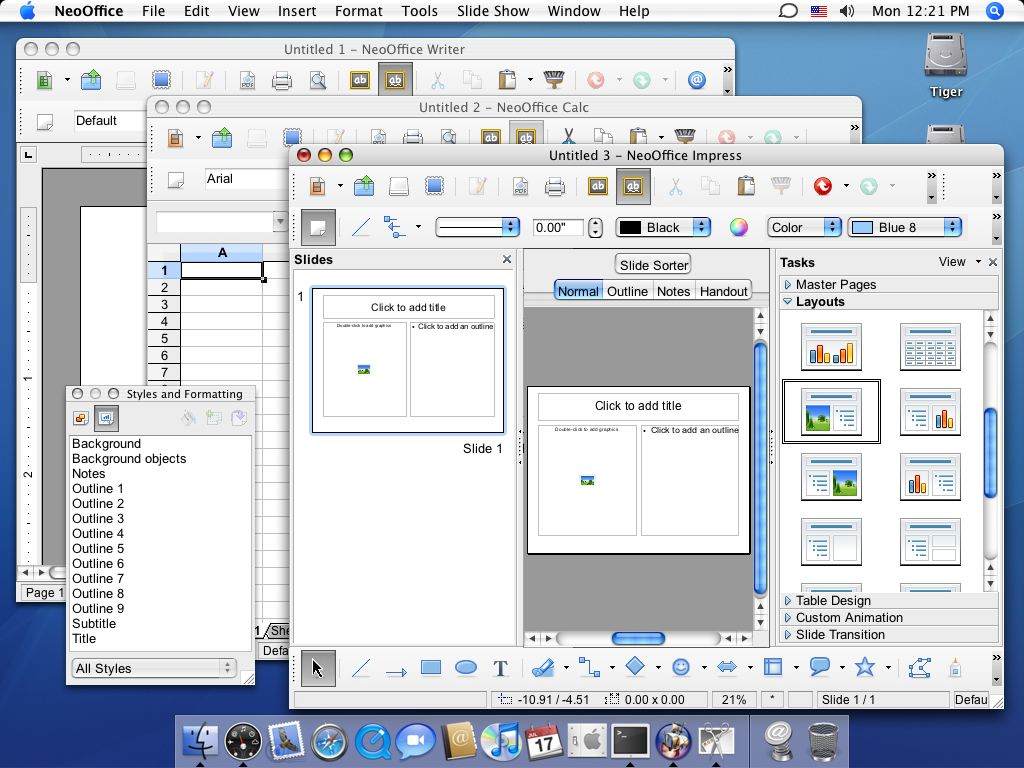 For those who would like a more stable and efficient version of Open Office for Mac, Neo Office might be worth a look.
Yeah Write
Yeah Write is a Windows only word processor that takes a rather unconventional approach to information in put. This processor uses a Q&A type interface in order to put the necessary information into a document template. Yeah Write is free, but in order to get the version that contains more templates, the user must pay about $20.00. The product is compatible with Windows 98 through Vista, so it should be a viable option for just about any Windows user.
Jarte
A slogan for this word processor located on its website is "Does your word processor handle like an ocean liner?" While this is amusing, some of us may find it all too true. Jarte was formulated as a lightweight alternative to powerful, but unwieldy word processors such as MS Word.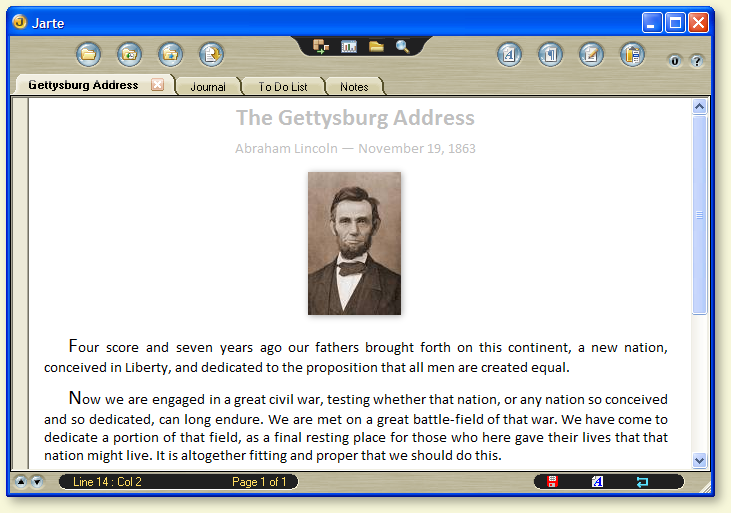 Jarte runs solely on Windows, is based on Microsoft Word Pad (making it quite stable), and can open the file extensions RTF, DOC and DOCX. According to the website, this processor would be particularly useful to students. It contains adequate features for the person that simply wants to write, but does not have too many features for the user to sort through when making editing decisions. Another plus for cash-strapped students is that the price is right. :)
KWord
KWord is a word processor that was developed with a unique purpose, in mind. KWord is designed to be more content friendly than the average word processor. In this program, text is designed to wrap around the images in the document being created, even after images have been manipulated. KWord runs on the following operating systems:
Microsoft Windows
Mac OS X
Linux/Unix Systems
JDarkRoom
JDarkRoom is a minimalist word processor that allows for distraction-free writing. For those that want a simple, fast and focused program, this might be a good choice. However, JDarkRoom does have some useful features you wouldn't expect to be on a minimalist word processor, such as word count.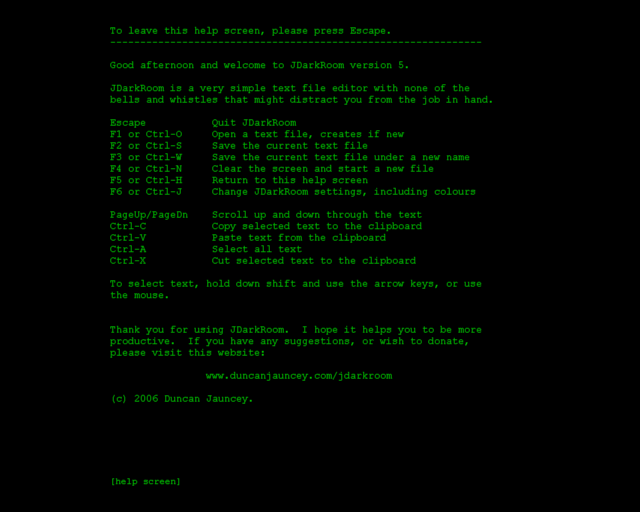 This processor runs on the following operating systems:
Google Docs
While the other word processors on this list are desktop software, Google Docs is an online word processor. It has the neat perk that the user can edit documents from any computer. All documents are stored online, therefore they can be accessed from any computer that has internet capabilities.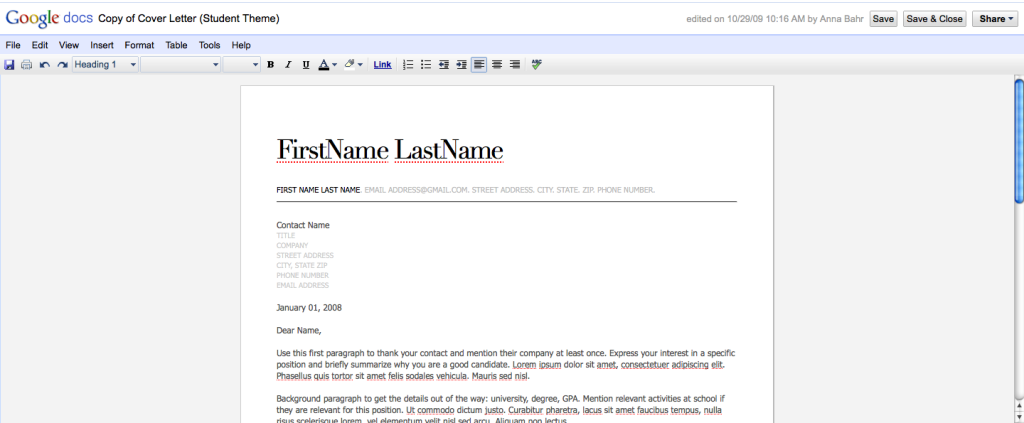 Since Google docs runs within a web browser, it should be compatible with all platforms. The document sharing capabilities of Google Docs would be very useful to anyone that works on documents for collaborative projects.
Did we miss your favorite free word-processor?  Please let us know about it in the comments.