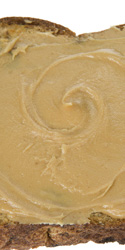 When it comes to money, many people get into trouble because they haven't figured out what they really enjoy. I've seen people buying all kinds of things that others enjoy without taking anytime to think about what is important to them personally. Just because your neighbor enjoys playing the piano doesn't mean you will achieve the same happiness by dropping $8,000 on a nice instrument–especially if you don't know how to play.
Sometimes it is the little things that really help make a difference in your happiness. I'm not trying to say that stuff=happiness, but it does make sense to at least think about the things you like. Here are five simple things I've discovered that I really enjoy–things that make me happy. Don't buy things on my list. Think about your own list of simple things that make you happy and share in the comments.
Lava Lamp – I enjoy watching lava lamps. I like the fact that it takes a while to warm up and get going–you have to wait to enjoy it. It is a simple, relatively inexpensive item, but it is something I enjoy. I recently set up a lava lamp with a wireless remote, so my 15-month old daughter can turn it on and off (safely) herself. It appears she likes lava lamps just as much as I do.
Newish Socks – It is hard to beat the feeling of new socks.
Cleanly Vacuumed Car – I guess this comes down to "I like my stuff better when my stuff is clean". My car seems to run smoother when the floors have been vacuumed–maybe because it is lighter? I'm guessing it is just a placebo effect.
Peanut Butter – Just in the past two years, I've discovered that the common thread to many foods I like is peanut butter. I can't believe it took me about 30 years to really discover this. My moment of revelation came while eating a peanut butter hamburger in Iowa.
Venus Fly Traps – These are amazing plants and far more entertaining than the average house plant. The only downside is it encourages me to let insects inside just to see if the plant can catch them.
So, what five simple things do you enjoy?