When I wrote Never Hire an MBA, I think some people thought I was recommending against any type of MBA degree. This isn't the case.  If anything the arguments in that post would support the idea that an MBA is valuable. My main point was that employers need to make sure they don't get blinded by the MBA credentials and make sure they are hiring people with more than just a diploma.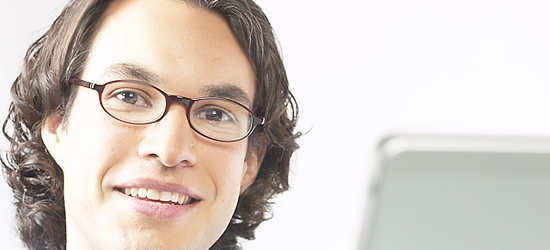 If you are an employee looking at an MBA, you have quite a few options. In this post I want to discuss executive MBA programs and how one of these programs might support your career goals.
Executive MBA programs are designed for people with experience who are in the middle of successful careers and don't want to take two years off work to pursue an MBA degree.  They are typically designed to have classes every other weekend. Traditionally executive MBA programs are paid for by employers looking to groom top talent for positions of higher responsibility. Since businesses are typically footing the bill for their best employees, universities generally price an executive MBA in the $75,000 to $150,000 range.  However, with the down economy a number of students are funding the degrees on their own.  An average of 36% of current students are paying out of pocket–a significant shift that has schools scrambling to better align their services with the needs of this segment.
Company funded Executive MBA
If your company sends people to an executive MBA program, it is probably a good idea to see what you would need to do in order to be considered for the program.  Here are a couple reasons why:
It is unlikely you are going to get your employer to give you a $50,000 raise for the next two y ears, but if they are willing to pay for $100,000 in tuition, you significantly increase the value you receive in exchange for the work you put into your job.
The value of the degree stays with you for the rest of your career–regardless of where you work.
All things being equal, your employer is probably going to be much more inclined to try to keep you employed than someone they have not spent $100,000 educating.
The contacts you make in an executive MBA very well may be the source of your next job.
Employers generally like employees who are interested in increasing their skills.
Most of the time you are going to have to "sell" the value of the executive MBA to your superiors.  It represents a significant expense for your company both in tuition and in the time you will need to be away from the office for classes. (Many classes are done primarily on the weekend, but encompass Fridays as well.)  Having a good idea of what your company has done in the past can be very helpful in stating your position.  If they have sent several people to expensive degrees only to have them leave six months after graduating, you may have to work hard to demonstrate why your case will be different.
Get a copy of your employee handbook and make sure you know what your company's official policy is on tuition reimbursement. You'll probably be asking for more than the base, default amount in the policy so you need to be prepared to explain the value it will bring to the company.  You don't want to focus too much on how the experience will benefit you personally.  You need to demonstrate that your employer will benefit. If possible point out specific classes that will help make you more effective in what you can do for your employer.  You also want to show how you can use class projects to work on issues your company is facing–thus leveraging not only your time, but the expertise and experience of fellow students and professors.
In some cases you may want to offer to give up some benefits in exchange.  For example, you might give up a portion of your vacation time or a bonus in exchange for the company picking up all or some of the tuition.
Once an employer sees the value of the educational experience, their biggest concern is going to be that once you get the degree you'll jump ship.  Often they will want some type of guarantee that you'll stay with the company or pay them back if you leave for another job. Here are a few things you can do the help minimize those concerns:
Ask well in advance. An employee who is asking about a program that starts in 9 months is demonstrating the expectation that they will be around for awhile.
Use examples of how the education will benefit the company over the long term.
If you are certain your employer is going to want to have a tuition payback agreement, it might be good to have an understanding of what is typical and bring it up early on.  At the very least have an idea of what is reasonable so you can quickly respond if they ask.
Self-funded Executive MBA
If you are looking at funding an executive MBA on  your own, you need to make sure you really do the return on investment calculations.  A high end executive MBA program is likely to give you significant networking opportunities that wouldn't be available in other MBA degrees.  However, a good deal of the core class content is likely to overlap with traditional MBA programs.  If your career plan is to benefit from the educational experience of an MBA you may want to consider a distance education program or online degree from a less expensive state school.  If networking is a central component of your career strategy, the executive MBA  might be a better option.
Other Executive MBA Students
Often the networking and interaction with other executive MBA students is one of the most valuable parts of the degree.  Since executive programs target people with significant work experience, a great deal of the education comes from other students who all have different specialties and backgrounds.  Most executive MBA classes are designed to take advantage of this by having students work on group projects in ways that encourage interaction and sharing.
As an increasing number of students enter MBA programs directly out of college. Executive MBAs help insure that classmates are going to have real world experience. Some schools work very hard to maintain this balance and even place individuals on a waiting list if their particular specialty is already over represented in order to make sure that everyone gets to experience a a diverse range of classmates.
The Wall Street Journal did a survey to find the top five schools when it comes to the peer interaction.  The schools that made the cut were:
Villanova University
University of Souther California
Ohio State University
Washington University
Thunderbird
Executive MBA rankings
The Wall Street Journal also published  a ranked list of the top executive MBA programs based on a number of weighted criteria.  I've listed them below along with the approximate cost of each program. Keep in mind that this list attempts to reflect a number of different factors so the top choice on average may not be the best choice for you personally.
University of Pennsylvania Wharton $170,000
Washington University in St. Louis  Olin $100,000
Thunderbird School of Global Management $90,000
University of Southern California Marshall $100,000
Northwestern University Kellogg $150,000
University of Notre Dame Mendoza $90,000
New York University Stern $140,000
Cornell University JOhnson $140,000
Columbia University $140,000
University of North Carolina Kenan-Flagler $90,000
University of California Anderson $110,000
University of Texas McCombs $80,000
Arizona State University W.P. Carey $70,000
University of Illinois $90,000
University fo Michigan Ross $130,000
University of Chicago Booth $140,000
Ohio State University Fisher $80,000
Cornell University Johnson $140,000
Rice University Jones $100,000
Boston University $80,000
Rutgers University $80,000
University of Maryland Smith $100,000
University of California Haas $150,000
IE Business School $70,000
Vanderbilt University Owen $100,000
Other MBA Options
Executive MBAs tend to be expensive–particularly ones from the top schools listed above.  If you are looking to further your education, be sure to checkout your other options.  You can learn quite a bit simply by paying attention on your job and following some of the tips in On The Job MBA. Also don't overlook smaller state university programs. Often the value of these programs is very high and their low cost make the risks very low.  It is a lot easier to get a good return on investment on a $5,000 degree than on a $150,000 degree.