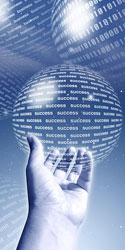 I use to work for an organization that put a lot of emphasis on "excellence". This sounds like a good thing, but it was very poorly defined and tended to become an excuse for wreaking mayhem with the budget. Spending 100% more for a 10% gain toward perfection didn't seem like what I would define as excellence.
As I thought I about it, I realized the the problem  stemmed from equating excellence with perfection. Excellence is actually made up of more than one dimension. Perfection is one of those dimensions, but you must have another dimension that recognizes we are dealing with finite resources. Usually this is best represented as cost in monetary terms, but it could also represent time and how efficiently we convert that time or money into perfection. This chart shows how the two dimensions together represent excellence.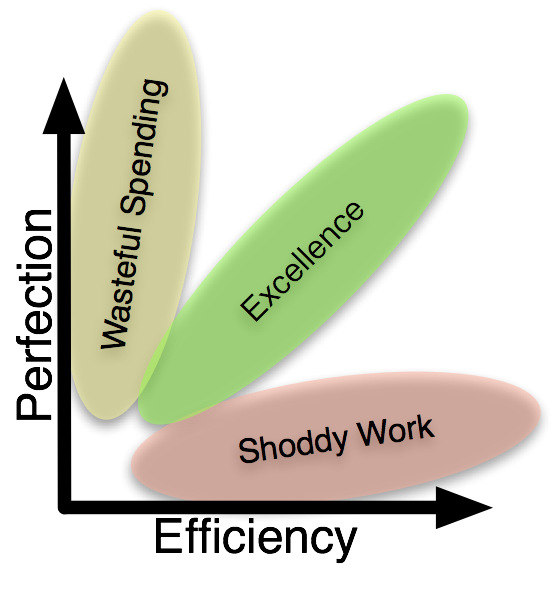 If you achieve perfection without any control of the expense, you will end up with waste. This takes you out of the green excellence zone. If you only focus on keeping your costs down without any focus on perfection, you will produce shoddy work.
Excellence comes from balancing efficiency with perfection. Basically it comes down to doing the best with what you are given. If you are given a million dollar budget for a project, the amount of perfection should reflect the large investment. If you are given $10,000 for a project, you should still be able to stay in the green zone by making the most efficient use of your resources as possible.
Taking the time to reflect on your work and determining which zone your results belong in can be a valuable exercise.
Here are some questions to ask yourself about your current projects:
If I cut costs by 25% how much will it hurt the project? If cutting costs by 25% would have a minimal impact on the project, you may be operating in the waste zone.
If I were to increase spending (time or money) by 10% would it result in a better end result? If the end result is 200% better, you may want to try to allocate additional resources or funds to the project.
Can I get a better product without spending more? Most projects have a certain amount of unnecessary waste. If you can trim that part and apply it toward other areas, you may be able to increase the excellence without actually spending any more time or money.