Increasing your personal abilities is just like increasing your strength. You have to exercise in order to get stronger. If you want to grow as an individual, you have to do things that are hard in order to make it easier for you to do difficult things in the future.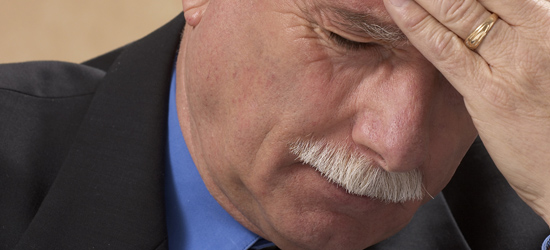 They Stop Growing
Many people graduate from college, have a few years of growth and then stop growing. Maybe they don't stop growing entirely, but they stop attempting things where they might fail. After all, they now have a mortgage and family to think about! They may still continue to grow incrementally in their area of specialty, but they aren't going to experience any exponential gains in their capabilities.
This path is safe and that is why most people choose it. Being average is safe because you'll be in the same situation as the majority of other people. If safety is what you are looking for in life, then you will be a wonderful average human being.
If you are interested in growth and in reaching your full potential, you can't let safety be your top priority. I'm not saying to be foolish and quit your job to go create a weblog about your experience eating food from street vendors in third world countries when you are barely making your loan payments already. I'm talking about not ignoring opportunities because they have some chance of failure. Take calculated risks–risks where the cost of failure is small, but the rewards of success are great.
Scary or Safe — How are you wired?
Lets say you've been working at the same job for 5 years. You learned a lot in the first 3 or 4 years at the company, but there aren't any really new challenges in your job and that is unlikely to change. You get a standard 6% raise every year. The company is stable and your job is very secure.
Depending on how you are wired, this may sound like a nice place to be or a very scary situation. On one hand, the job sounds safe, has a pay rate that will keep up with inflation, and is something you are good at. On the other hand, it sounds like you are unlikely to develop any new skills in the foreseeable future. For me, personally, this is terrifying. I know what the effects of having zero muscular movement for 6 months are on the physical body and I definitely don't want that to happen to my mind.
I have actually been in this situation three times and each time I found a different job. I had to make a choice between personal growth and safety. All three times I chose personal growth. Since I expect to come to a point where I have to make this decision, I am able to prepare for it. This preparation helps remove some of the risks involved.
Preparation
So, how do you prepare for these types of decisions?  First, you have to prepare mentally.  This means you have to see your current job or situation as a stepping stone.  Don't get so caught up in what you are doing that you never look outside of your world.  Don't make your job the only place where you have any type of social contact.  Don't let your identity become so caught up in your specific job that you can't leave without going through some type of personal crisis. Generally, most of the advice in Don't Depend on Your Job is relevant here as well.
You also have to prepare financially.  Sometimes opportunities that may help you grow don't pay as much as your current job.  Sometimes if you are jumping into something that will really stretch you, there may be concern that you will fail.  If you make a change with no concern that you will fail, you probably aren't setting your sights high enough.
Keeping your expenses low and having a decent savings buffer are two ways you can prepare financially for taking on new and difficult opportunities.  It is a lot easier to take a new job (where you might fail) if you know you have 9 months of savings set aside than if you are going to be looking at bankruptcy if you miss a single paycheck. Understanding your health insurance and knowing how you can insure yourself if you don't have a job are two other things that can help you prepare financially.
Getting in the right mental and financial state can go a long ways toward making sure that you will be able to take advantage of any great opportunities that come your way and that you won't be holding yourself back from growth (both mental and financial) because of fear.
Originally published November 23, 2006.