Time management usually concentrates on doing more with your time. At least once in awhile, we should concentrate on doing less.  Over time we tend to acquire a bunch of baggage of things we feel we need to do.  By eliminating some of our current activities, we can increase the amount of time we have available to concentrate on the things that are really important to us.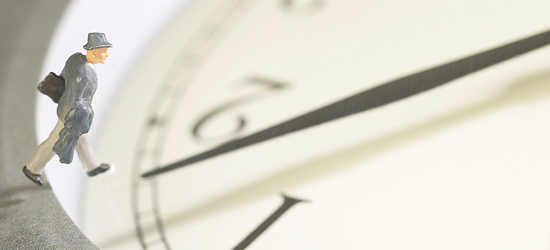 The approach of the new year gives us all a great opportunity to prune activities from our schedule.  By taking a few moments to re-evaluate the ways we currently spend our time, it is likely that we can identify at least a few items that don't really need to be maintained.
Here are some questions that you should ask about each of your activities:
Do I Benefit from this Activity? – Many times we take on responsibility because we expect that it will benefit us in some way.  Over time our original motives behind signing up to be on the homeowner association board or work social committee may change.  If you are currently engaged in an activity that you would not sign up for in your current set of circumstances, you should consider dropping it and investing your time elsewhere.
What Else Could I do with this Time? – Sometimes good activities can crowd out the things that are really important.  By looking at each requirement in  your schedule in terms of how else you could be spending that time, you'll get a better idea of whether you should keep that activity or drop it.
Does this Really Matter to Me? – It is easy to get involved in things that are important to other people.  Everyone has different priorities.  Make sure you aren't spending your valuable time on things that are important to your friends, but don't align with your personal priorities.
Chances are the vast majority of the items on your schedule are there because they are really important to you and they won't change.  However, if you can free even 30 minutes a week in 2007 by eliminating a few items, this exercise will be well worth it.
Originally published December 6, 2006.