Much of the current writing about time management and productivity focuses on fitting more tasks into each day.  The idea is that the more tasks we are able to complete, the more productive we are.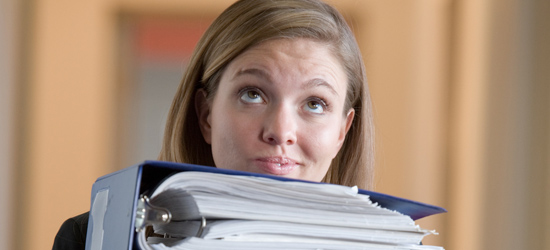 To a certain extent, this makes sense.  If we spend time procrastinating instead of working, we'll be more productive if we can cut out unproductive activities. However, taking an "assembly line" approach to productivity does have its limits.
Today the biggest productivity gains come from what we'll call "leaps of imagination" rather than just doing more of the same faster.  If we are so focused on doing more and more tasks, it can prevent us from really making the huge jumps in productivity that are possible.
We can be much more productive by focusing on doing the right things instead of focusing on doing more things.  What this means, exactly, is very dependent on your particular set of circumstances, your personality, and what you are trying to accomplish, but many people will benefit by trying to spend less time doing and more time thinking.
Personally, I am not interested in working more.  I am very interested in accomplishing more.  Trying to accomplish more just by working more is the brute force "assembly line" method. It doesn't scale.  Eventually, you will reach a point where you can't do any more without having harmful side effects.  However, trying to do more by actually accomplishing more work with the same or less effort does scale very well.
Originally published April 4, 2007.