The study of aesthetics is the study of beauty. When you really think about it, the way we react to art and music is fascinating and not very well understood. Sometimes beauty seems to be only in the eye of the beholder–subject to cultural conditioning. Other times beauty seems like something that can be appreciated by all humanity–transcending cultural considerations .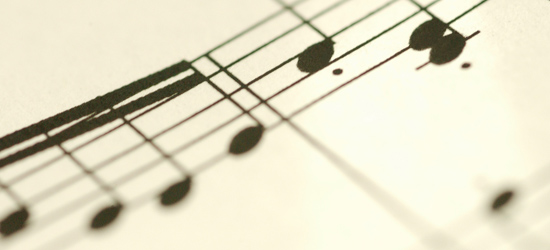 The way we react to beauty is really an emotional response. I don't know how to really define it, but for me, the reaction to something beautiful feels like it comes from something in my chest instead of my head. Maybe that sounds weird, but that is the best way I know to describe it.
In college and graduate school I studied music composition, so a lot of what I would do was try to figure out how certain sounds and sequences of sounds made me feel emotionally. When I started doing software engineering, I discovered that my reaction to beautifully simple code was emotionally very similar to my reaction to beautiful music.
Over the years I've found that when presented with a beautifully simple solution, I experience (to different degrees) the same type of emotion that I experience with beautiful art and music.
For example:
The owners of a low income housing complex were having a difficult time. There was a concentration of crime in the housing projects and it didn't take too many mischief makers to start ruining the area for everyone else. Several solutions were presented including expensive security systems and hiring a full time guard, but they were all expensive and there was no guarantee that they would fix the problems. Finally someone hit upon a beautifully simple solution:

Let active police live in the housing areas for free.

This simple solution solved the problem in an elegant way. Drug dealers and others moved out once there was a police car parked in the driveway. Members of the police force who didn't live in the area started checking up on things at night because some of their buddies lived there.
It isn't something earth shattering, but for me the solution had the beauty that on a small scale compares to a work of art. It is the simplicity of the solution that gives it this beauty.
Here is another example:
The company that constructed a sky scraper kept getting complaints that the elevators were too slow.  This was a big deal because replacing elevators would be very expensive and there isn't an easy way to just speed them up.  They sent someone in to look at the problem who discovered that the elevators were performing as expected, but the complaints kept coming.

Finally someone went in and installed a mirror on each floor near the elevator buttons.  The complaints disappeared.  Once they gave people something to do (preen in the mirror) the elevators didn't seem to take as long.
Sometimes the ease of procuring technological solutions often hampers our ability to find simple, elegant, low tech solutions to problems.