Darren at Problogger has written a great post on Batch Processing. Basically he has found that he can get more done by batching similar tasks together.
I generally set aside Monday mornings (and usually Wednesdays also) for writing posts. I take my laptop – camp out in a cafe – spend most of the morning off-line (so there are no other distractions) and just write. My goal is to write at least 5 posts that I can then use later in the week. Quite often I'll write as many as 10 posts in a 5-6 hour period.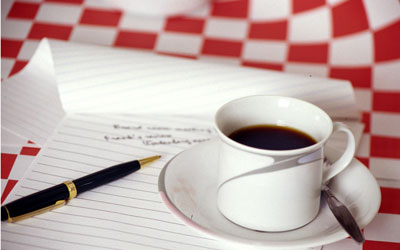 About twice each year I do something similar for Productivity501. I'll spend about a week writing posts for the next 6 months. I'll spend 3 or 4 hours a day for 4 or 5 days just writing posts and scheduling them in the future. I've found that this helps me really get into my work zone and I get much more done in a shorter period of time than if I tried to do a bit each day.
I have discovered that most of the activities that I do in my work can be 'batched' in one way or another. I have discovered that many 'urgent' things can wait and in fact to make them 'take a number' and 'get in line' brings order to mess.
There are a number of "urgent" things that become much less important once you decide they will have to wait.
Darren goes on to talk about how he thinks this works well for him because of his personality type. I think it is more than just personality. When you switch from one task to another there is always some overhead. In computer terms this is referred to switching context. If your computer is updating your clock and then switches to deal with some data coming over the network, it has to switch context or load everything back into the CPU necessary for that particular task. Computers can do this fairly quickly. Humans cannot. The more you jump around, the more you lose time between the tasks.
This is easy to overlook because you will feel busy, but a lot of the busy feeling comes from making the switch–not from actual work being accomplished. It is like walking to the store taking 10 steps forward and 9 back. Just because you feel tired doesn't mean you are accomplishing more.
Check out Darren's full post.