What is so special about you?  Why would someone want to talk to you? More importantly (as Keith Ferrazzi points out in Never Eat Alone), why would someone want to talk about you?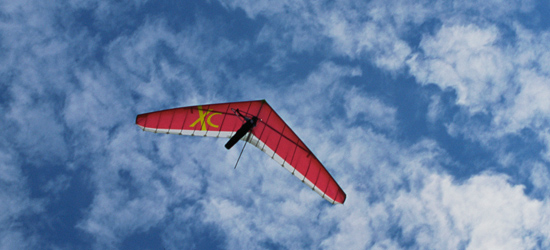 It is easy to get stuck in a rut of focusing on the things that make us successful in our work, but our skills are only one part of the equation.  Our relationships with others are at least as important as our skills. Building relationships is much easier when you aren't a one-dimensional person.  If all you do is work, you may be very good at your job, but you are drastically limiting your circle of friends. Worse still, you are limiting them to people who are very similar to yourself.
Making the effort to get outside of your comfort zone can be a very good investment.  Not only does it make you a more well rounded person, but it also impacts how people view you. I had worked with someone for a few months when I found out that he had gone hang gliding in Brazil.  Suddenly he became a much more interesting person, in my mind.  How do I know?  Because I know that I mentioned this little fact to several other people.
I'm not saying you should do stupid things just to get people to talk about you. (Depending on your point of view, hang-gliding may or may not fall into that category.) But most of us have things we've always wanted to do that we just never get around to doing.  Part of what holds us back is that we don't know that these activities are "worth it."  I am suggesting that they probably are worth it because they help make you different than the average person.