Many high school students leave their hometowns with bright ideas and big dreams about what they will do in and after college. For most Americans, a bachelor's degree in a solid field is a worthy goal. Being a college student, myself, I often hear students talking about how wonderful post-college finances will be and how wonderful it will be to drive a reliable, new car and eat real food again. However, since the current economic situation is a bit bleak, tuition costs are under the constant scrutiny of parents and students that working their way through college. SmartMoney produced a study discussed in an article that analyzes the actual return on getting an education.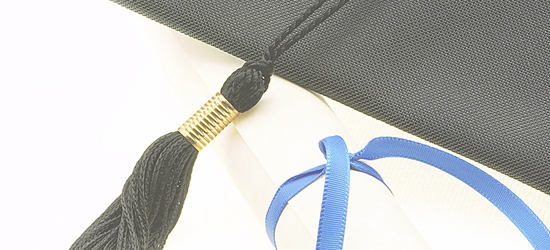 Bargains vs. Brand names
The study compares the "Payback" graduates with bachelors degrees get after paying for tuition costs. An interesting finding was that, though private schools do offer a better student to faculty ratio, the exorbitant cost of attending an Ivy League school often set its students back financially in the early-mid part of their careers. As the article, states, the extensive alumni network of the private schools has allowed many open doors for their students to gain prestigious jobs. However, from an earnings and long-term payback viewpoint, public schools may be the better deal.
One thing that the study was not designed to include is the quality of education that students receive from each school. The article states that there are plenty of other studies that adequately cover this topic, which is true.
Public School
One thing that the article mentioned was that Ivy League schools often boast a better student to faculty ratio. This is true, but there are many small, public schools that offer that same advantage at a much lower cost. In addition to this, the quality of the faculty at many public schools is excellent, which is backed up by the fact that many executives in Fortune 500 companies graduated from those same public schools. From a financial standpoint, the return on investment comes much faster from a public college education than a private one .
Private School
As with all products and services that are of the "name brand" variety, being able to say that one has a degree from an Ivy League school carries certain weight with it. The aformentioned network of alumni from these prestigious schools allows many of the graduating students a foot in the door to a high level job. However, the return on investment is much slower in coming, as tuition costs incurred can rise to the six figure level quite easily. The higher costs may be worth it for those who want the clout of saying they have a degree from Harvard, Yale or another such institution.
Conclusion
In this debate over tuition costs, it is important to note that hard work in school and good grades can really help finance college through merit scholarships. Other scholarships are often available for those in certain degree programs. Many times there is also general financial aid available for any student carrying a full load of 12 hours. At any college that a student attends, financial aid can help with tuition costs. Whether attending a public or private school, students are beginning not only to look at which careers give them the best chance at success, but also the colleges that give them the most for their investment.