Adobe has produced many useful and efficient tools throughout the past years. At www.acrobat.com, Adobe has grouped several different tools that aid productivity. One of these programs is Adobe Create PDF. In this article by Abby Randal, the author lists 10 Advantages of PDF Files. They are compact, universally compatible, and can be created from any source document or application.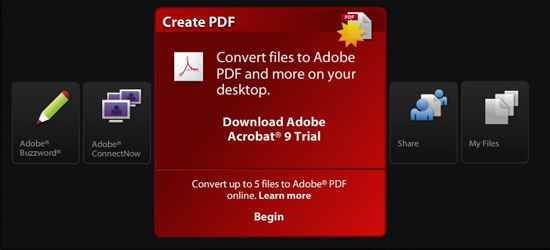 Adobe Create PDF allows the user to upload a limit of 5 different files to convert to PDF format.
How it works
Adobe Create PDF is very simple to use. All the user needs to do is click the "Browse" button to upload a file from their own computer to be converted. It is that simple.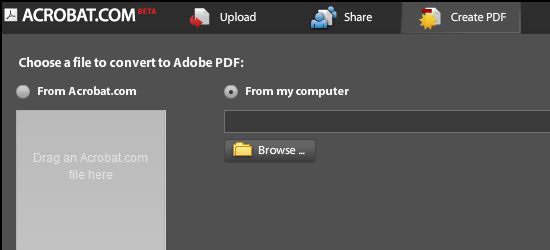 Features
On the left hand side of the screen, Adobe also includes a service that allows the user to share newly created PDF files with others. This is set up to work through email. The program simply gives the recipient access to the material via a specific URL.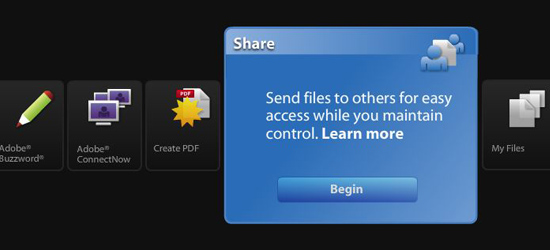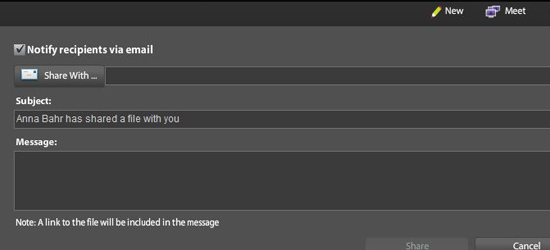 Organization
Create PDF also allows the user to organize all of the converted files by author, when the file was added or updated, alphabetically, by file type, file size or by share status.
Conclusion
Adobe Create PDF is a simple and effective tool that allows the user to convert a wide variety of file types to the universal format.