I hadn't heard of Kevin Smith until reading in the news that he had been asked to deplane a Southwest flight because he was too big.  Evidently, he directed and acted in some movies I haven't seen. For those of you who missed all the "excitement," here is what happened.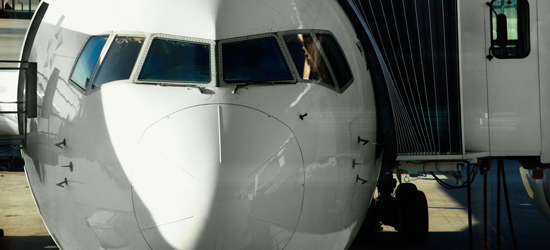 Due to his ample girth, Mr. Smith buys two Southwest tickets when he flies. (Correction: Kevin says this is the first week he bought two tickets and he does it because he is shy.  Southwest says he routinely buys two tickets. Doesn't matter for the point of this article, but I thought I'd be clear.) That way, it guarantees him an open adjacent seat.  If the flight sells out, Southwest keeps the price of the empty seat because it represents money they could have made selling the seat to someone else.  If the flight doesn't sell out, they refund Mr. Smith the price of his extra ticket.
On a recent flight, Mr. Smith arrived at the airport early and decided to try to get on an early plane if there were any empty seats.  There was an empty seat–but just one. I'm sure you can see the problem here.  Anyway, after boarding the plane and managing to get the armrests down, he was asked to get off and take another flight that had more room.
I couldn't find any information about how much Kevin Smith weighs, but he did take credit for breaking a toilet. I can't seem to find any weight limits on the toilets at www.homedepot.com, so I'm guessing it isn't something that manufacturer runs into very often.
I have a number of thoughts on this whole affair and how it relates to safe air travel, but the part I want to talk about here is at the end of some of the earlier news stories on the "event".  Evidently, the National Association to Advance Fat Acceptance is trying to boycott Southwest.
This revelation prompted two thoughts.  The first was, "How much would it harm Southwest if fat people all refuse to fly on the airline?"  The second was, "The National Association to What?"
Seriously?  I mean is there really such a thing as the National Association to Advance Fat Acceptance? Turns out there is.  www.naafaonline.com Now I almost agree with some of their statements. They feel that the US is too "thin-obsessed". Fair enough, but that isn't really what they are fighting.  They are trying to make obese people feel ok about being obese.  The Centers for Disease Control says that 67% of "noninstitutionalized" adults are overweight or obese. So what exactly does that mean? They define overweight as having a body mass index (BMI) of 25 to 30.  For a typical person who is 5′ 9″ that would translate into 170 to 200 pounds.  Anyone with a BMI of 30 or over is considered obese.
There may be a small percentage of people who fit the lower range of what the CDC calls "overweight" who are in reasonably good health, but their guidelines are pretty generous. If the US is truly as "thin-obsessed" as the National Association to Advance Fat Acceptance claims, you'd think it would show up in the statistics.  67% of people are nowhere near thin–or even what would be considered normally healthy for an average person.  Even if we want to assume that the CDC doesn't know how many people in their overweight category are really in great shape (I don't know anyone who would go that far), that still leaves 34% of the population in the obese category.
Being obese isn't like not wearing deodorant where it just inconveniences people. Obesity has real health risks, and diseases that come from obesity are a lot of what is driving up the cost of healthcare for everyone–even the people who are doing their best to stay in shape.
Given all of this, do we really need an organization trying to make people accept their weight and stay obese? This is a cultural phenomenon in the US–the idea that we want to make everyone feel like they are perfect the way they are–even when they really REALLY need to change something.  From what I understand, in many European countries, overweight natives will have strangers come up to them on the street offering the address of a local gym or the telephone number of a dietitian. They aren't doing it to be mean.  They just naturally assume no one is going to want to be fat on purpose, so they offer solutions that they have found useful, themselves.
And don't tell me that you've heard of some people who have a disease that keeps them from losing weight unless you personally know someone who can eat a 1500 calorie diet, walk a few miles a week and still gain weight.  I'm sure these exceptions do exist, but they are just that–exceptions.
My point is this. Losing weight can be very difficult. It involves a lot of psychological issues and it can be hard to muster the necessary self-control.  But, people will not make big changes in their lives until the cost of staying the same is more painful than the cost of the change.  The last thing we need is an organization that is actively trying to change the culture to make it harder for people to lose weight.
(Ok I said what was on my mind.  Feel free to let me have it in the comments.)