When you pay off the balance each month, most credit cards don't charge you anything. This can be one of the best ways to manage your finances. Below are four reasons you should consider using a credit card.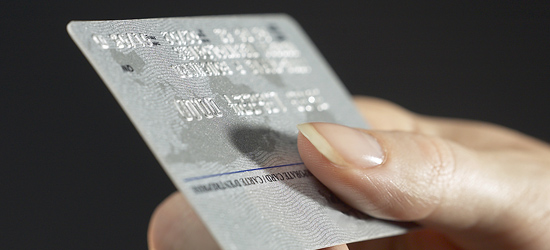 1. Avoiding Fraud
Debit cards and checks are some of the worst ways to pay for anything. Sticking with credit cards or cash can save you a lot of money.
Pretty much anything you do involves risk. When you carry around $50 in your pocket, there is a risk that you might lose it or get robbed. When you give a credit card to a waitress, there is a risk that she might steal the number. When you write a check at the grocery store, there is a risk that someone might take your personal information and use it to steal your identity. When you carry your ATM card with you, there is the chance that you it might get stolen, lost, someone might watch you type in your pin and then steal it, etc.
No matter what you do, there is an element of risk. What you want to do is minimize your financial exposure. Unfortunately, the two money vehicles (debit cards and checks)that are usually most touted to help keep people out of debt are also the ones that give you the least protection from fraud. Here is why.
Let's say someone steals your check book or uses the account number to withdraw money from your account. You notice the problem on your next statement and call the bank. You now have to prove to the bank that they need to refund your money and put it back into your account. The money is already gone, you have to try to get it back. In the mean time, your mortgage and car payment are due, but you can't pay them until you can convince the bank that fraud was committed.
Now assume that your credit card number is stolen. You notice a bunch of fraudulent charges on your statement and you call the credit card company. Normally, they will mark the charges as disputed and work with the merchants to obtain proof that you indeed made the purchases. You will pay the amount of undisputed charges.
Notice the difference? With checks and debit cards, you have to get your money back if it was taken by fraud. With a credit card, the credit card company acts as a buffer. The money doesn't come out of your account until you pay the bill.
In addition, the information provided on a check gives away a lot of personal information that isn't present on a credit card. Sometimes checks even have your SSN or drivers license number. These are excellent starting points to get access to your credit or other accounts.
Using a credit card helps minimize your exposure to fraud. There are some very ingenious crooks out there. The more you can do to reduce your risk, the better.
2. Keeping Records
Credit cards are one of the easiest ways to track your spending. When coupled with a program like Microsoft Money or Quicken, you can easily see where your money is going and keep track of how your spending is changing from month to month. Some companies are adding management features into their accounts so you can categorize charges online and view the totals for each category even without downloading them to your computer.
3. Cash Back and Rewards Points
Most credit cards have some type of rewards program. Generally these will give you 1% of the total of your purchases back in cash, points toward airline tickets, gift certificates for stores, etc. When looking for a credit card, compare these reward programs. Some only give you the equivalent of .05% back.
4. Other Benefits
Most cards have a bunch of other benefits that are buried in the fine print and people generally don't take advantage of. For example, most VISAs have an extended warranty plan. If you buy something with a 1 year warranty and it fails 18 months after the purchase, the credit card company will replace or repair the device for you–even though the original warranty has expired.
Some cards offer a service where they will keep track of all of the warranties on all of your appliances and home electronics. A number of cards give you theft protection if you have an item (that was purchased on the card) stolen within a certain period of time.
Other cards give you travel insurance in case you die or are dismembered (the term they actually use) on a flight paid for with your credit card. Many have insurance that can be used in lieu of the additional insurance car rental companies try to sell you when you rent a vehicle.
Some cards (particularly American Express) offer roadside assistance, travel planning, international travel emergency assistance and even personal concierge services.
Take the time to look through the fine print that came with your credit cards. You'll probably find a bunch of features that aren't useful to you, but you may find one or two that are actually valuable and could save you some money.
Originally published June 15, 2007.